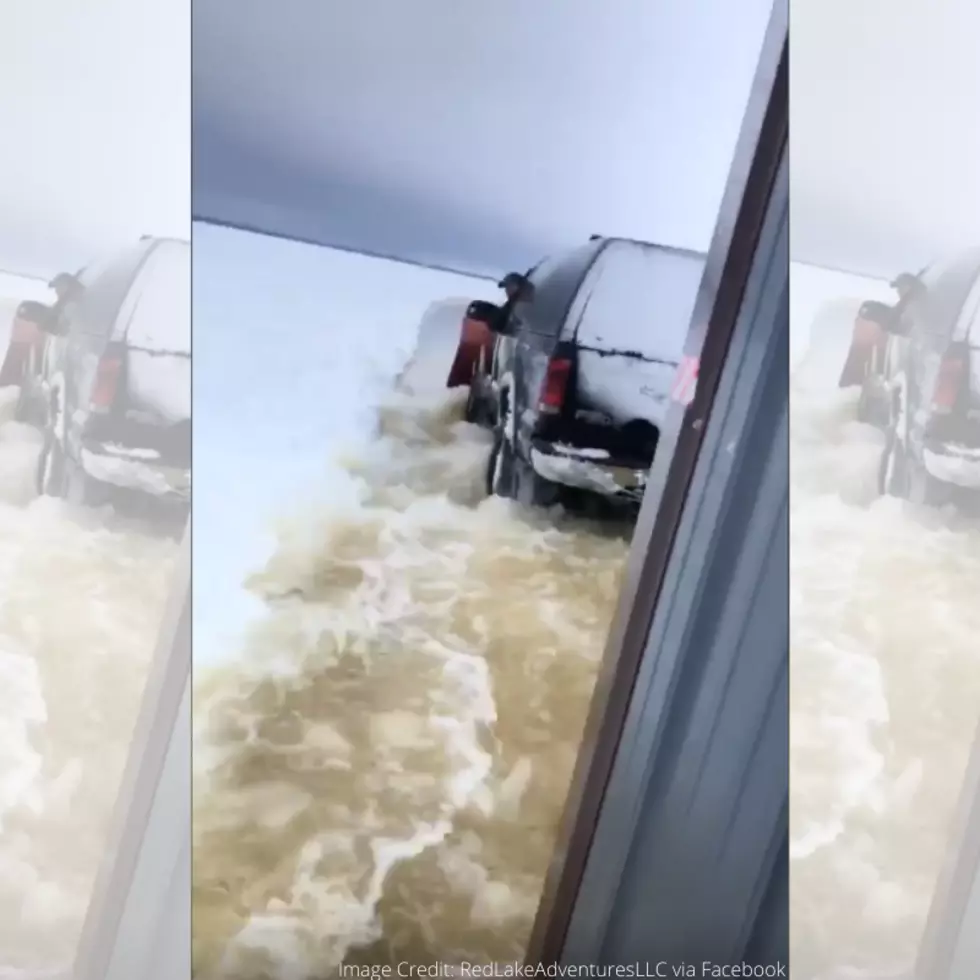 WATCH: Truckin' Through The Water Towing An Ice House On Red Lake
Image Credit: RedLakeAdventruresLLC via Facebook
A video that went up yesterday on Facebook has gotten my attention when it comes to being out on area lakes. The video taken on Red Lake in Northern Minnesota shows a truck pulling a fish house on the ice and going through what looks like a foot of water on top of the ice.
The post states that the road that is used to haul out fish houses onto Red Lake from this business is going to "remain closed until further notice for all wheelhouses and truck traffic. The rentals are good to go as we're finding a little dry area for them. This could change as we're weather dependent. Mother Nature is not kind to us this year."
Parts of Red Lake are still in decent shape as far as ice roads, most reports I read indicated that most available room for fishing on the lake was around 2.5 miles out on ice roads with fish biting around 14 feet.
A reminder that the DNR states all non-portable fish houses need a license.
Wheeled fish houses are not considered portable and must be licensed.
An annual shelter license costs $15 for residents and $37 for non-residents, not including issuing fees that may be charged.
The ice shelter license must be readily visible from the exterior of the shelter.
A shelter license is valid from March 1 through April 30 of the following year.
Enter your number to get our free mobile app
More From Quick Country 96.5