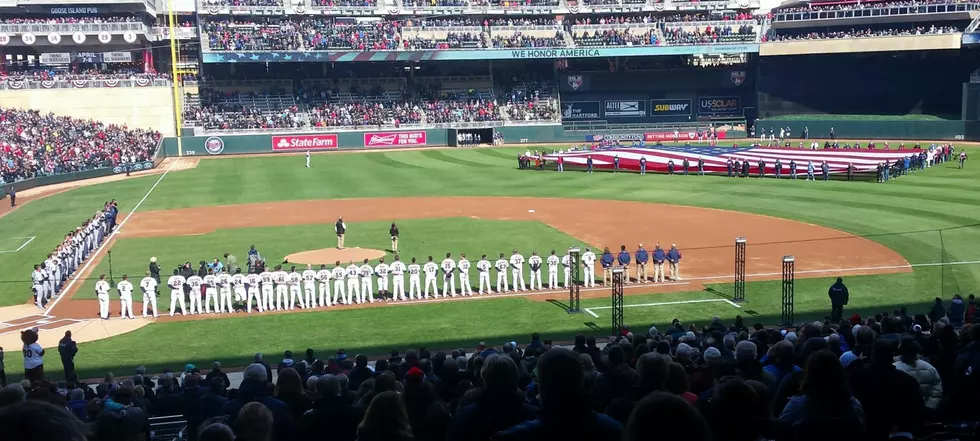 Who is MN Twins Biggest Celebrity Fan?
Rich Will/Townsquare Media
Who do you think of when it comes to a celebrity who cheers on the Minnesota Twins? An actor? A pro athlete? A politician? Or all of the above? The website stadiumtalk.com has compiled a list of the top A-list fan of each Major League team. They named Jesse Ventura as the Twins biggest celebrity fan.
While the site doesn't offer any criteria on the front-end, a reason for the designation is offered for each team. It claims the former governor has been a fan since the 1960's. The website also says Ventura "asked legendary first baseman Kent Hrbek to be his gubernatorial running mate." When the idea of contraction of the Twins was floated by MLB, he stated, "It would be a pretty sad day and a black eye to baseball to lose a team like the Minnesota Twins." The quote is attributed to the Associated Press from 2001.
At least a couple of other teams "biggest celebrity fans" have Minnesota ties. Bill Murray, who is part owner of the St. Paul Saints, is proclaimed as the Chicago Cubs top celeb fan. Larry Fitzgerald, who used to catch footballs for Holy Angels in the Twin Cities, and is winding down his career with the Arizona Cardinals, is the Diamondbacks designated fan.
It's not all sports-related people. Horror author Stephen King is a big fan of the Boston Red Sox. Comedian/host Drew Carey is from Cleveland and still cheers on the Indians. Rapper Eminem (Marshall Mathers) is from Detroit and roots for the Tigers (and former Twins skipper Ron Gardenhire, apparently).
Entertainment Tonight host Mary Hart is a big fan of the Los Angeles Dodgers. New York's teams have big-name comedians in their corners: Billy Crystal with the Yankees and Jerry Seinfeld for the Mets. Oscar-winning actor Tom Hanks once was a vendor for the Oakland A's in his teens and now cheers them on, while tipping the current-day vendors well, I imagine.
More From Quick Country 96.5