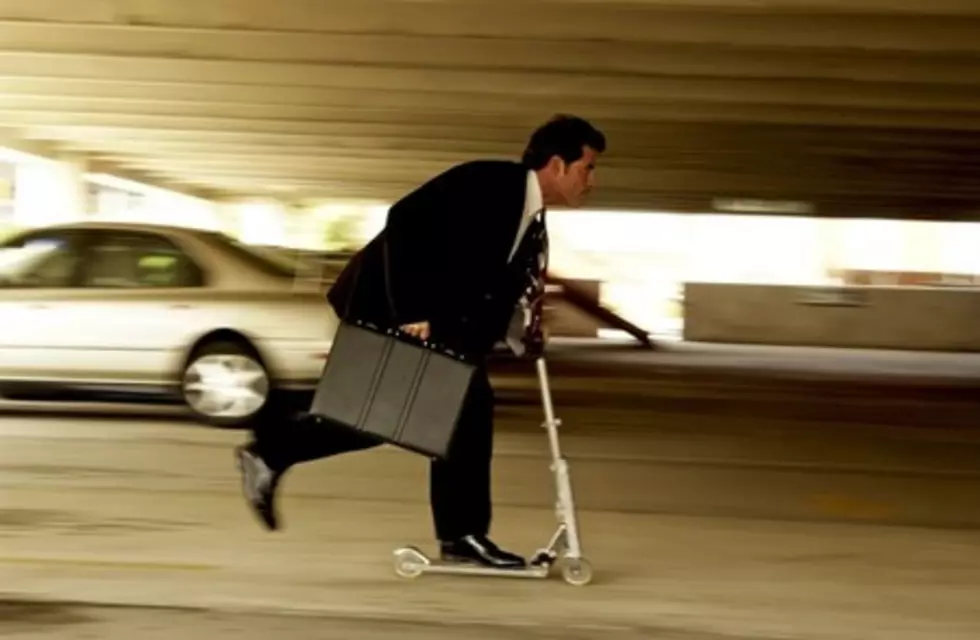 Will You Be Able To Rent A Scooter From Uber in Rochester?
ThinkStock
Uber, the ride-hailing service, has been in business here in Rochester for a little over a year now, but they just announced another new way you might soon be able to get around.
National news outlets like CNN reported the news Tuesday that Uber had partnered with new e-scooter start-up, Lime, to offer scooter rentals right from the Uber app on your phone.
The story said the lime green-colored scooters would have the Uber branding on them, and are currently available in 70 U.S. cities, though Rochester doesn't appear to be one of them-- at least, not yet.
The story says this kind of partnership looks to be expanding quickly, as Uber looks to gain a step-up on its competitor, Lyft (which has also been up and running in Rochester for about the same time as Uber has.)
The CNN story says, "It's the latest partnership in a fast-moving race between Uber and Lyft to expand beyond cars into any possible form of transit people might take. That includes bikes, scooters, and possibly public transportation," it noted.
Meanwhile, this New York Post story, though, says that not everybody is happy with the motorized scooters becoming more prevalent. It quotes critics in San Francisco who say those fast-moving, motorized scooters can be a nuisance or hazard to pedestrians on sidewalks.
Only time will tell, I guess. Neither story had a guess on when Uber's new scooters would be available in all its markets. But, I'm guessing it'll be awhile before they show up here in the Med City-- if they do at all.
More From Quick Country 96.5