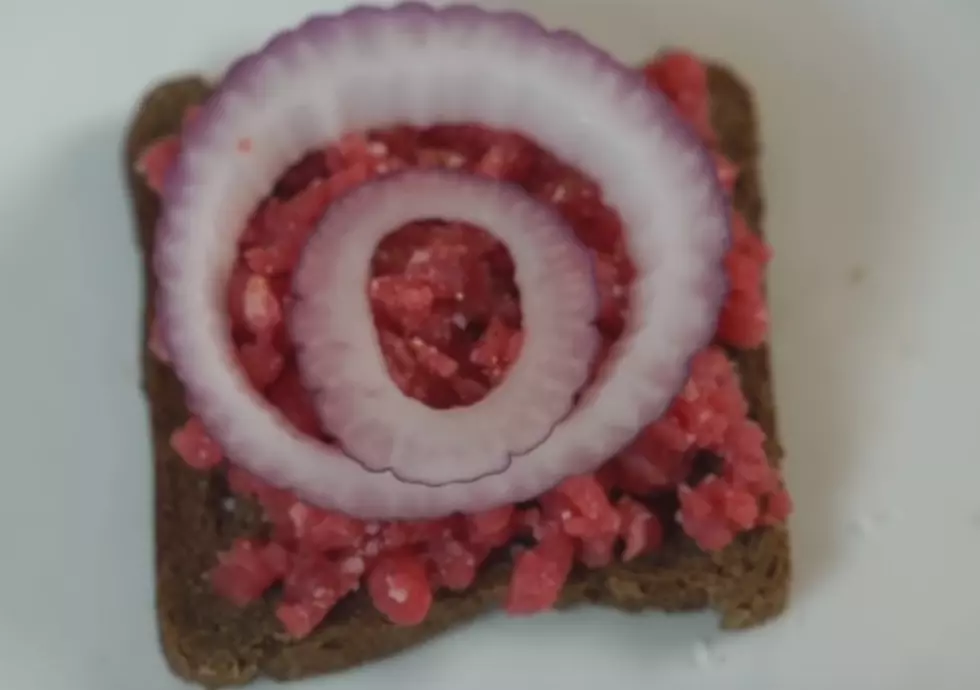 Wisconsin Officials Once Again Warn Residents to Not Eat Raw Meat
YouTube
Enter your number to get our free mobile app
If I didn't grow up over in Wisconsin, I'd be totally intrigued-- and probably grossed out-- by the state's annual warning about eating raw meat.
The interwebs are abuzz right now with the latest warning from the Wisconsin Department of Health Services about how residents of America's Dairyland shouldn't eat raw meat. Wait, what's that? Raw meat? Why would anyone eat raw meat?!?
Well, it turns out it's all because of a holiday tradition in some parts of Wisconsin. Raw meat is a part of something called a 'cannibal sandwich'? It's an old-school Wisconsin holiday treat that's apparently making a comeback these days where it originated, in the southeast part of the state near Milwaukee. (Check the video below to see what one looks like!)
Now, I grew up in the central part of Wisconsin, near Wausau, and while I've heard of this concoction, my grandparents called it wildcat, not a cannibal sandwich. And that name is a little misleading-- not to mention off-putting, right?
But whether you call it wildcat or a cannibal sandwich, this Wisconsin Public Radio story explains that it's basically RAW sirloin beef or steak that you grind up and spread on a cracker or piece of rye bread and eat-- still raw-- usually with some salt and pepper and a slice of raw onion on top of it.
It apparently was created by the northern Europeans who settled in Wisconsin and created it as a snack because its ingredients were usually readily available, especially at a time when other foods may have been scarce, WPR says. It fell out of favor because, gee, it's not really all that safe to eat raw meat, but apparently it's been making a comeback recently.
Which brings us back to the warning from the Wisconsin Health Department, which advises that eating raw meat of any kind isn't really a wise idea-- even if it is a beloved holiday tradition. Only in Wisconsin, am I right? (Although Minnesota's old-school lutefisk, with its fish soaked in lye, isn't really all that much better, is it?) Speaking of holiday traditions, here's one that's just as fun-- and won't give you a case of e.coli, either: Keep scrolling to check out some of the best holiday light displays right here in southeast Minnesota, including an interactive map of where you'll find them!
NEW PHOTOS: Best Christmas Light Displays in Rochester & Southeast Minnesota
More From Quick Country 96.5