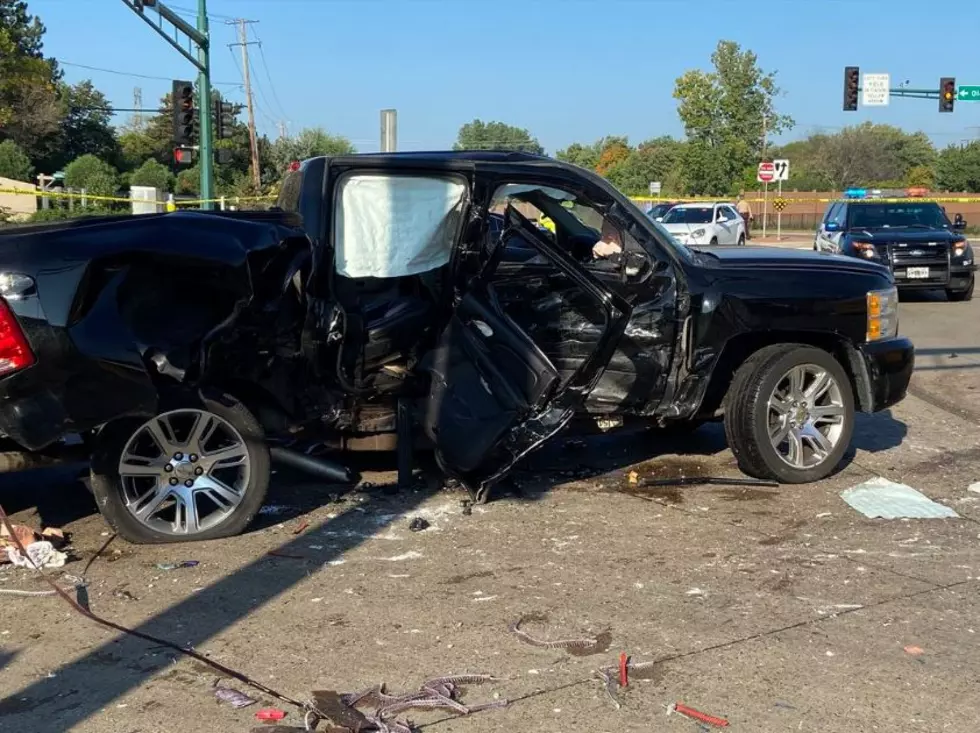 23 Month Old Minnesota Girl Killed in School Bus vs Pickup Crash
Ramsey County Sheriff's Office photo
Arden Hills, MN (KROC-AM News) - A crash involving a school bus this morning in the Twin Cities claimed the life of a young child.
The Ramsey County Sheriff's Office says the deadly collision occurred around 8:30 at the intersection of Highway 10 and Highway 96 in Arden Hills. A news release says the deputies who responded to the crash found a 23-month-old girl who was not breathing. She was transported to Regions Hospital in St. Paul where she died from her injuries.
The toddler was in a pickup with her parents and a 15-year-old boy. The teenager suffered serious injuries and was also transported to Regions Hospital for treatment. The mother and father of the children were not hurt.
A preliminary report on the tragedy says the crash occurred when the pickup, which was traveling west on Highway 96, turned left into the path of the eastbound school bus, which smashed into the passenger side of the pickup. The driver of the school bus was the only person in the larger vehicle and was also taken to Regions Hospital to be checked out.
LOOK: 50 famous memes and what they mean
With the infinite number of memes scattered across the internet, it's hard to keep track. Just when you've grasped the meaning of one hilarious meme, it has already become old news and replaced by something equally as enigmatic. Online forums like Tumblr, Twitter, 4chan, and Reddit are responsible for a majority of meme infections, and with the constant posting and sharing, finding the source of an original meme is easier said than done. Stacker hunted through internet resources, pop culture publications, and databases like
Know Your Meme
to find 50 different memes and what they mean. While the almost self-replicating nature of these vague symbols can get exhausting, memes in their essence can also bring people closer together—as long as they have internet access.
More From Quick Country 96.5