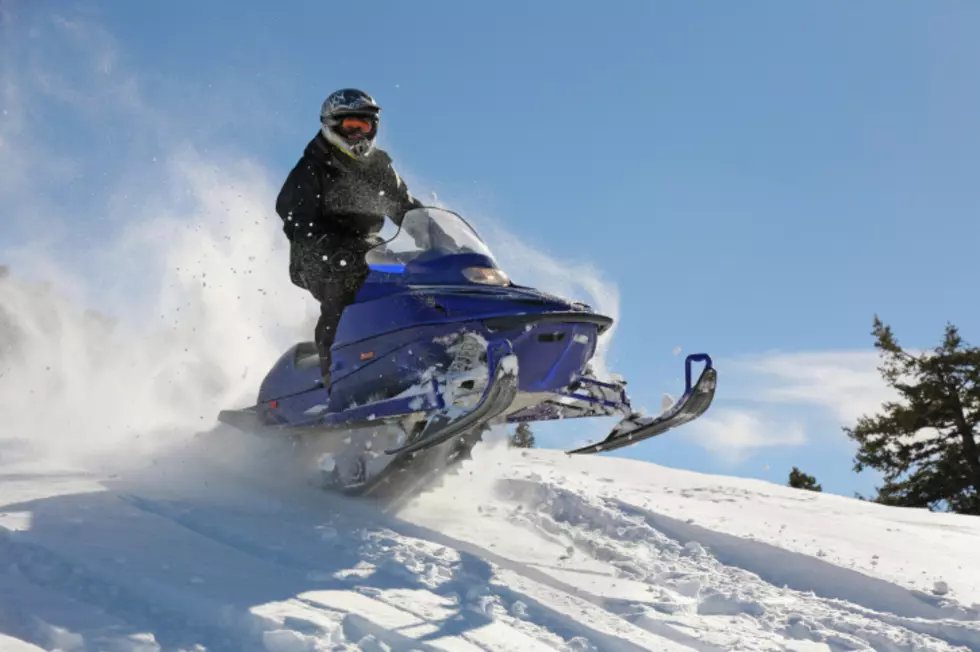 5 Simple Steps to Snowmobile Safety
Nathan Allred
Snow is on the way. While southern Minnesota is likely to see more rain and ice than snow over the final weekend of 2019, points to the north and west could get a heavy bout of the white stuff. The Minnesota Department of Natural Resources recently reminded snowmobile enthusiasts to follow some simple safety tips to make it a good season.
Take a snowmobile safety course. A safety course is coming up in Owatonna Saturday, January 4. Signup is available at Sette Sports Center in Owatonna through December 28. Courses are required for those born after 1976 and suggested for all ages. A news release from the DNR says, "People with snowmobile safety certification are less likely to be involved in serious or fatal crashes."
Don't drink and ride. Alcohol is a factor in about 60 percent of fatal crashes. Bruce Lawrence is a recreational vehicle coordinator with the DNR. "We want people enjoying the Minnesota winter, but we want them to do it safely."
Watch out for thin ice. Recent warm weather adds to the risk of venturing onto lakes. The DNR says, "During the past two winters, every though-the-ice fatality but one has involved people who were riding a snowmobile or all-terrain vehicle when they fell through."
Stay on the trail. The DNR reports, "Riders who stay on groomed trails are less likely to strike an obstacle or trespass onto private property." The news release further mentions, "The state's snowmobile clubs work hard to keep trails in good riding condition." Check the DNR's trail condition update for the latest news.
Don't speed. The department states, "Many serious and fatal crashes occur when a speeding snowmobiler loses control or strikes an object."
Last winter, ten riders died in snowmobile-related crashes, more than the previous two winters combined. As of December 20, 2910, three riders have died while snowmobiling in Minnesota. Lawrence says, "By modeling safe behavior, you can ensure that passion lives on in youngsters and new snowmobile riders."
More From Quick Country 96.5