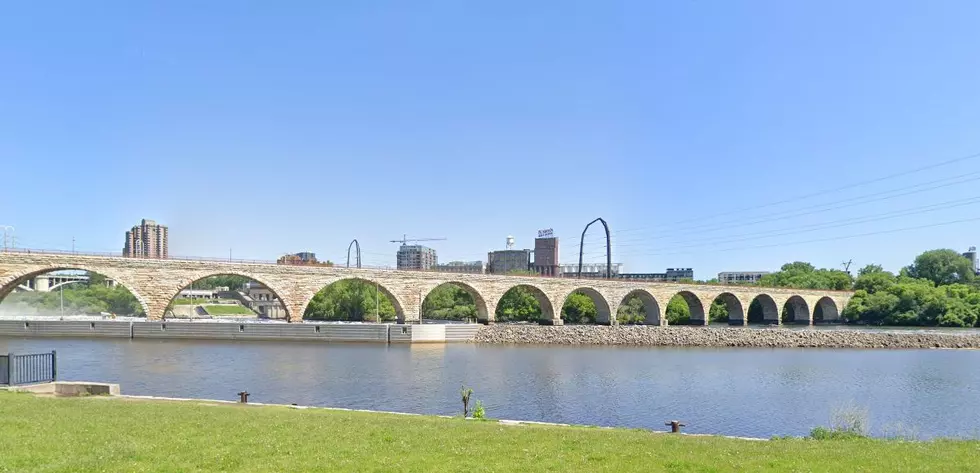 A Rare Mississippi River Drawdown Happening This Week In Minneapolis
Image Credit: Google Maps
It's been flowing for somewhere between 5.6 and 40 million years according to The Nature Institute, and it's seen a lot. From civil wars to civil rights the Mississippi River has flowed south from Minnesota to the Gulf of Mexico and along the way has had a host of cities along its banks. The river itself has been rerouted a few times for commercial shipping along the Mighty Mississippi, and you'd be surprised to find out how the river flowed before St Anthony Falls was changed to accommodate shipping. Next week the river will below St. Anthony Falls will be drawn down for inspection of the falls that typically is underwater revealing parts of the river not seen in over a decade which is a win for anyone who wants to see what the river used to be like and how tall some structures along the river really are.
Enter your number to get our free mobile app
According to a news release from the Mississippi Park Connection, "On October 5, the US Army Corps of Engineers will begin the process of lowering the river's water level immediately below St. Anthony Falls. The purpose of drawing down the river is to allow for intermittent inspection of infrastructure that is normally underwater."
The release goes on to state that the "Upper St. Anthony Falls Lock and Dam will be open to the public for viewing the river on Tuesday, Wednesday, and Thursday from 10:00 AM - 4:00 PM." At the lock and dam members of the public can ask any questions to available "park rangers and volunteers" that will be on-site "to help interpret the river."
For those curious about the drawdown and wanting to take in the underwater history of the river expect to take some time on Tuesday and Wednesday when "the river will be at the lowest level" before being "slowly refill on Thursday until it returns to the normal level later in the week."
Some of the things you might see on the draw done of the river will be the "rapids in the river that once stretched from St. Anthony Falls to the Minnesota River" that existed until the river was changed for "industrial and navigational purposes." Viewers of the lowered river will also get to see how the Stone Arch Bridge was it was intended to be, which is actually much taller than it appears normally.
Fans of history will also be able to view the footings for the 10th Ave. wagon bridge and portions of William de la Barre's 1879 dam foundation.
The last drawdown of the river was in 2008.
ESSENTIALS: 14 Things You Need to Survive in Minnesota
More From Quick Country 96.5