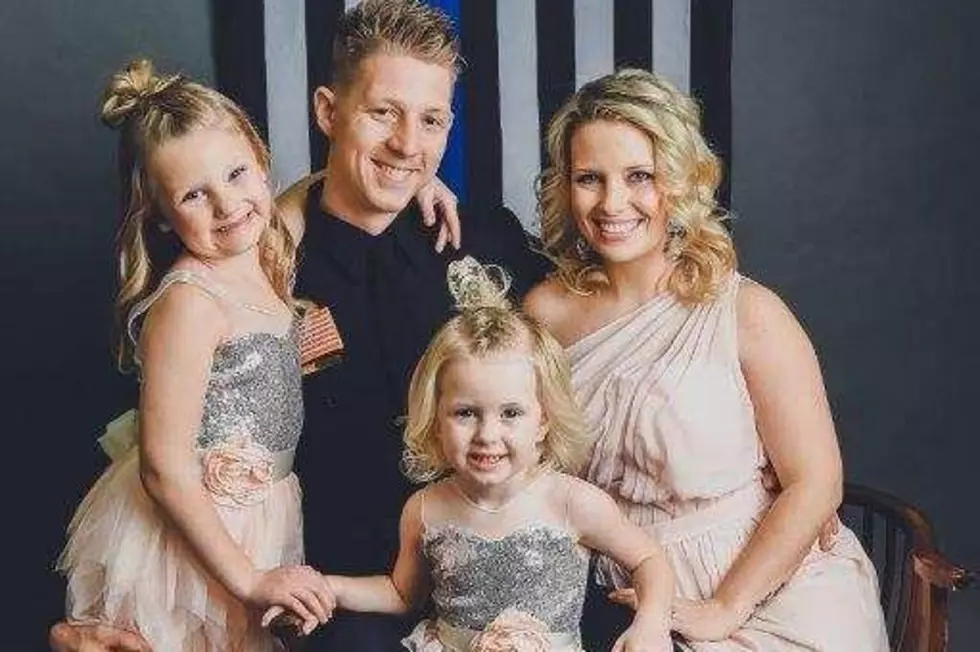 Albert Lea Church Shares Audio Of Officer Arik Matson Speaking
Photo From Arik Matson's Go Fund Me Page
We heard last week in an update on Waseca Police Officer Arik Matson that he told his wife "Happy Anniversary" and "I Love You". In a video update from Hope Church in Albert Lea last week, they shared the audio of Arik speaking those words, and after hearing it you have to be amazed at how far he has come in the recovery process. 

You can hear Arik speaking around the 1:36 marker of the video when he tells his wife Megan good morning.
In the most recent update to Arik's CaringBridge page, Feb 9, he has been "working on his balance and everyday tasks like brushing his teeth and washing his face."
It's amazing to me how far he has come since January 6th. In one month's time, he has been released from the ICU, had numerous surgeries, and now he is working on standing, brushing his teeth, and talking.
Tyler Janovsky, the man accused of shooting him, was in court for the first time last Tuesday. Janovsky who was also shot in the incident and is currently unable to walk.
He faces multiple criminal charges, including first-degree attempted murder. A judge has set his bail at $3 million.
Enter your number to get our free mobile app
More From Quick Country 96.5