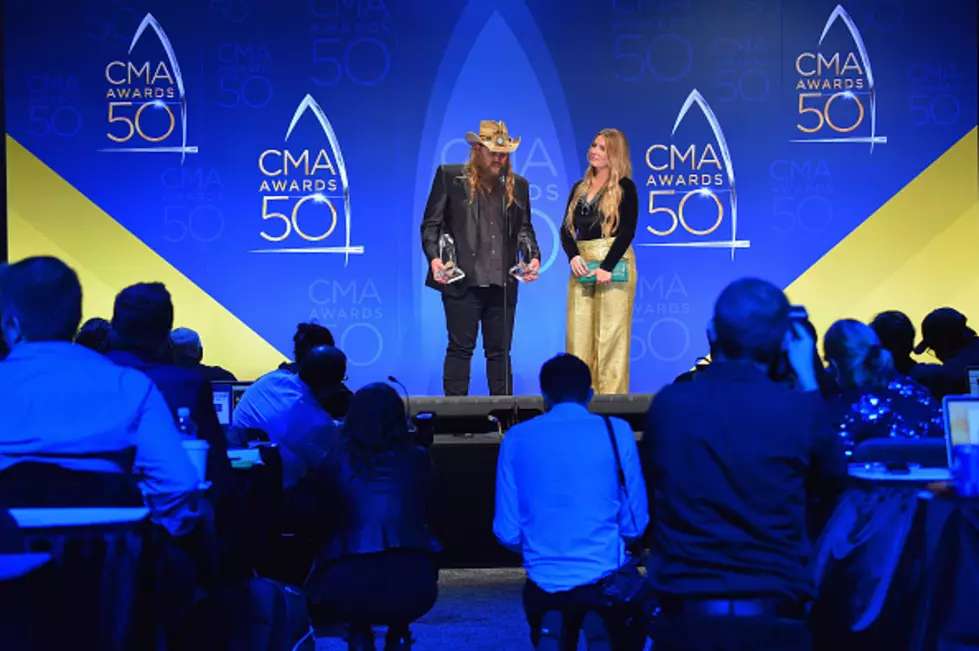 Chris Stapleton Fits Fifteen Years into the Palm of His Hand – A Video Introspective
Photo By: Michael Loccisano / Getty Images
This is one of the most introspective videos you'll see by any recording artist. How 'Traveller' became 'Traveller' in Chris Stapleton's 15 year journey to where he is today.
by: -Steve Richards - TSM Rochester, MN
I've never seen this video before Weds morning but I'll tell you this, Chris Stapleton fans far and wide all seem to have found the same threads of 'Traveller' woven into their own lives. Maybe during a song with one or two special lines, or maybe you can wrap the whole song around you. Then, on any given day, or any given moment, it envelops you like a warm blanket, or you find it still fits you like your favorite pair of jeans, or a ripped concert T-shirt. However it fits, wears, or is woven, you can wear it well like a badge of honor, or bust-it out when you need it most. No matter what is in your closet, it's in the way that you use it (to steal another analogy). What ever you do, just keep 'Travellin'!
xxxxxxxxxxxxxxxxxxxxxxxxxxxxxxxxxxxxxxxxxxxxxxxxxxxxxxxxxxxxxxxxxxxxxx
xxxxxxxxxxxxxxxxxxxxxxxxxxxxxxxxxxxxxxxxxxxxxxxxxxxxxxxxxxxxxxxxxxxxxx
No matter what new songs are on his next album, or his tenth album, 'Traveller' will always be his landmark, his magnum-opus, and his 'Free Bird'! Travel-on, but do so with a copy of the album in your collection!.
And don't forget, you can get your Country On The River Tickets RIGHT HERE!  Chris Stapleton performs on Friday August 4th 2017. Travel-on!