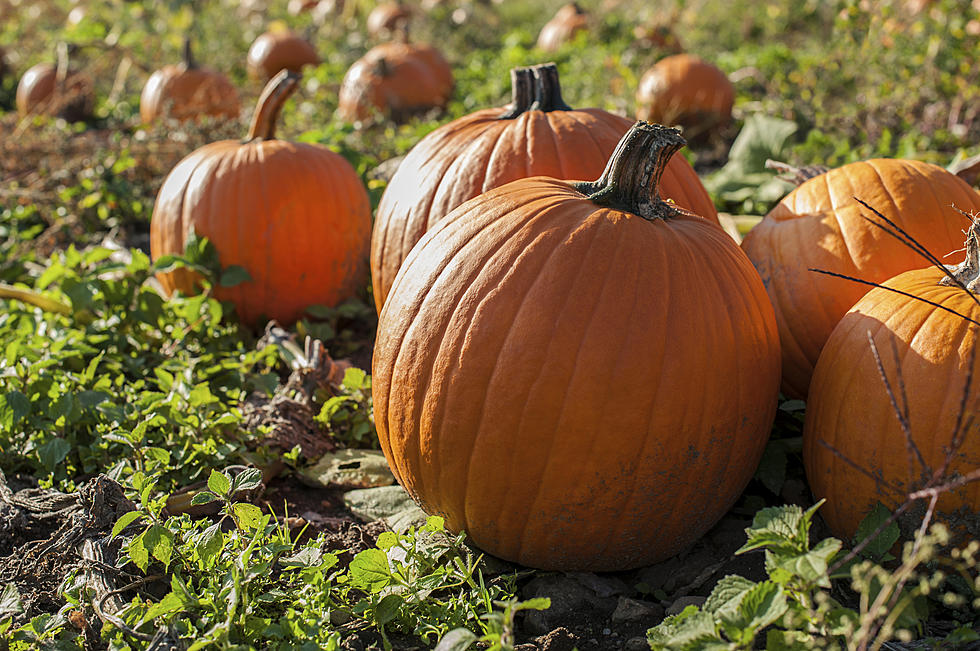 Cute Way To Decorate Pumpkins Without Touching The Guts Inside (PHOTO)
Thinkstock
Fall is my favorite time of the year and the pop or orange with the pumpkins on our steps is just...so beautiful.  When it comes time to carving and decorating pumpkins though, I avoid the guts as much as possible.
The feel of the guts inside of pumpkins has never been a favorite for me.  I don't like the smell of the guts either and the whole experience of the feel and smell just makes me want to throw up.  TMI?  I can't be the only one with this issue but I did find a creative solution last year that I will definitely be bringing to the carving table again.
How To Decorate Pumpkins Without Touching The Guts
I found a great stencil to use, just like the stencils that can be found for free at this link (Paw Patrol, "Boo", Taylor Swift's face, Disney characters...so many options for free to download here).
Grab a box of nails, a hammer, and some colored yarn or string.  The size of the nails really doesn't matter but I used a few different sizes.
Place your stencil on your pumpkin using tape.
Hammer the nails into the pumpkin following the stencil pattern.  You decide how far apart you want to place the nails but I'd suggest in the corners to place them a little bit closer together to help create the curve.
Tie the string/yarn on one nail and start winding it around the nails in the pattern that you are wanting to create.
For a little extra fun, I had some fake flowers and bunched them up and nailed them in around the stem of the pumpkin.
More From Quick Country 96.5