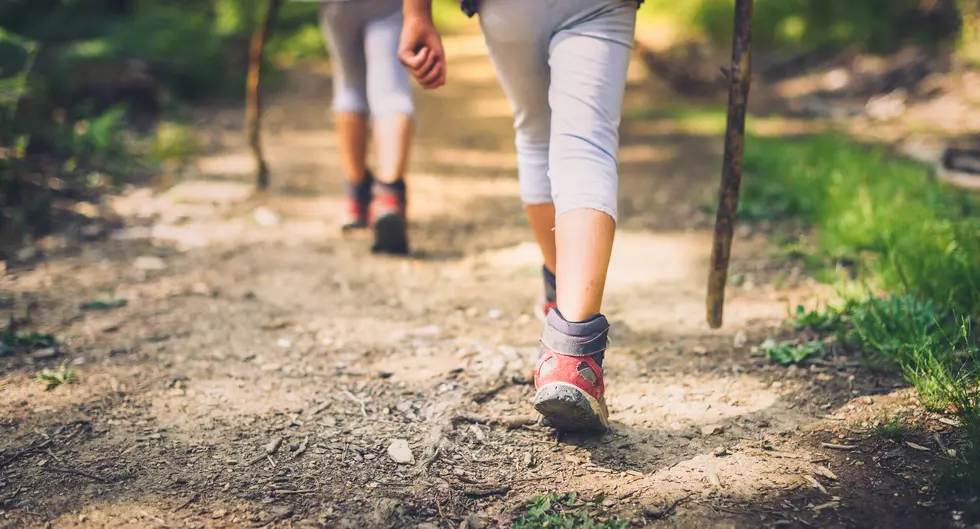 Explore the Minnesota Valley National Wildlife Refuge On This Easy 5-Mile Trail
Getty Images, _jure
Enter your number to get our free mobile app
The Minnesota Valley National Wildlife Refuge sits on 14,000-acres and, according to Only in Your State, it's "divided into fourteen distinct units." In the Louisville Swamp unit, there is an easy, 5-mile trail in Jordan, MN that you can hike to explore a part of this wildlife refuge called the Mazomani Trail.
Hiking has become a very popular outdoor activity this summer. My husband and I have gone out hiking this summer more than ever before just to get outdoors and enjoy the fresh air! And even if you are not an avid hiker, the Mazomani Trail is perfect for anyone because it is a pretty easy hike and it is also short.
Only in Your State says this trail is not one of the well-known ones in Minnesota so it is possible you won't come across any other hikers, making it incredibly easy to distance yourself from people. They also say that there are "a few inclines along the trail, but most people will be able to complete it." Otherwise, the path is flat.
On your hike, you will be able to take in some beautiful scenery, like "wide fields, tall trees, and lively wetlands." And since the Mazomani Trail is in the Minnesota Valley National Wildlife Refuge, you will also most likely come across some wildlife.
If you ever visit the Mazomani Trail and you take some pictures, we would love to see them! Also, share with us your favorite hiking trail.
MORE TO EXPLORE: Six Minnesota State Parks Where There Are Fewer Bugs
More From Quick Country 96.5