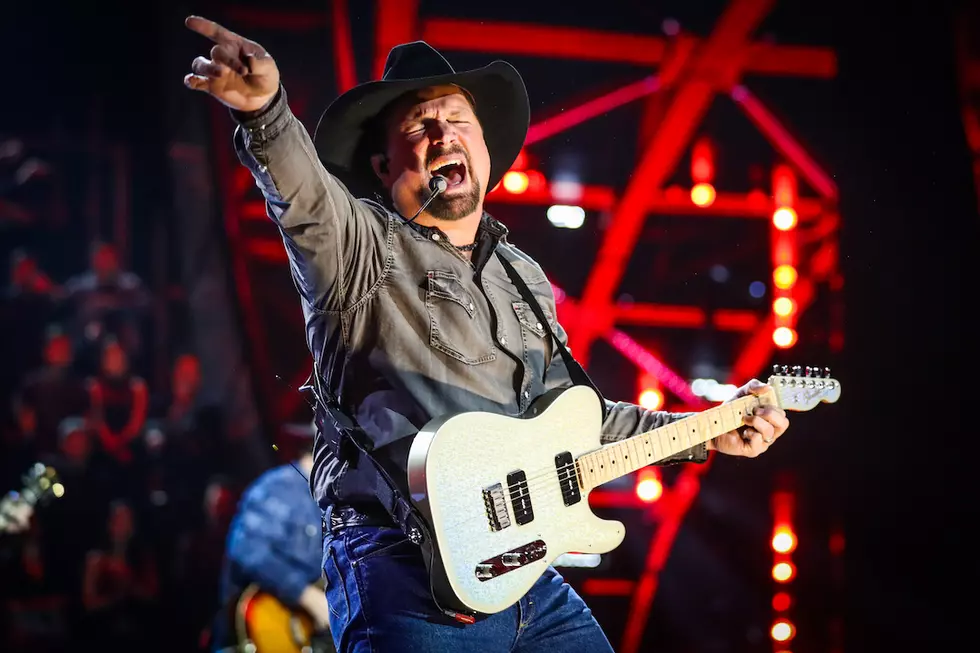 Garth Brooks Uses Dive Bar Tour to Encourage Responsible Drinking
Rich Fury, Getty Images
Garth Brooks' just-announced Summer 2019 Dive Bar Tour was already set to be an unusual run for superstar, who is used to selling out arenas and stadiums, and hasn't booked a run of such small venues for decades. Now, the singer has announced that the new tour will have another twist, too.
In partnership with Segram's 7 Crown, Brooks has pledged to make roads safer by never driving impaired, and has enlisted 700,000 dive bar patrons to do the same. Segram's 7 Crown has been proactive in their mission to end drunk driving, inviting responsible drinkers to participate by heading to jointhepact.com or using the hashtag #JoinThePact.
"Dive bars are all about the people inside of them. These people are our family ... the ones we can talk to about anything," Brooks explains in a press release. "The dive bar itself is a lot of times the calm in the storm, our getaway from the daily grind. I applaud Segram's and share the mission to help our favorite neighborhood hangouts live to see another day. That's why I urge all my friends to take the #JoinThePact pledge to never drive impaired, so together we can keep this celebration going all summer long."
Diageo Brand Director Jason Sorley added that Brooks' new song, "Dive Bar" (a duet with Blake Shelton), perfectly embodies the spirit of an unassuming neighborhood joint, and illustrates why it's so important to keep these establishments, and their patrons, safe.
"[The song] just reinforces the love and nostalgia we all share for these beloved hangouts, so it is a privilege to join forces to not only celebrate dive bars but ensure we can all continue to enjoy these places together, responsibly," Sorley states.
Brooks' Dive Bar Tour will kick off in Chicago, Ill. on July 15. Fans can win their way into his Chicago Dive Bar Tour show by listening to WUSN-FM and WEBG-FM; tickets are available exclusively via those two local radio stations. As the shows are sponsored by Seagram's 7 Crown and taking place in bars, all ticketholders must be 21 years of age or older.
Shelton and Brooks will perform "Dive Bar" together for the first time on July 19, at Brooks' Stadium Tour stop in Boise, Idaho. The multi-year trek began in early 2019. Shelton, who is keeping busy with his coaching role on The Voice, will open that show, and their performance will be filmed.
Test Your Garth Brooks Knowledge!
Garth Brooks' Best Live Shots
More From Quick Country 96.5