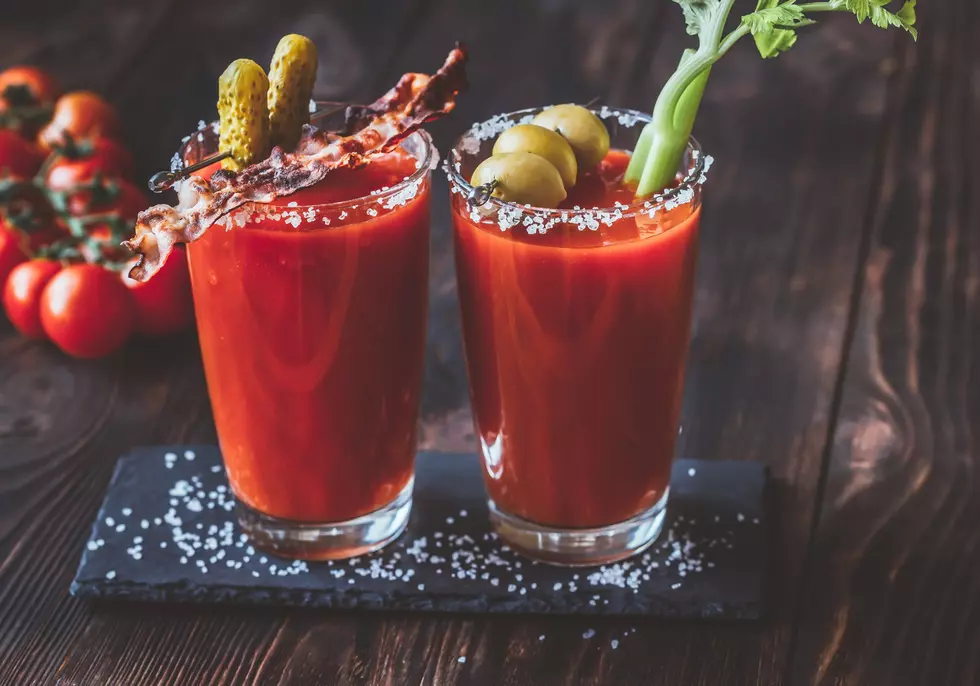 Have You Tried One of the 25 Best Bloody Marys in Southern Minnesota?
AlexPro9500/ThinkStock
They say, "beauty is in the eye of the beholder." Same goes for Bloody Marys! So many of us here in Minnesota love 'em, but when it comes to specifics we have a million different opinions.
Spicy or mild? What kind or garnishes? Thick or thin mix? Heck we can't even agree on what to call the little beer that comes with it. (Chaser, beer back, side beer, pony, or a snit?)
All that said, here are the top-25 places in southern Minnesota to enjoy a Bloody Mary or three according to Yelp user reviews:
Torey's Restaurant & Bar (208 North Cedar Avenue, Owatonna)
Fielders Choice Tap & Table (2300 Gleason Court, Northfield)

Lava Burgers & Wings 

(369 18th Street SE, Owatonna)

The Doublewide (421 St. Joseph Street, Elko New Market)
Depot Bar & Grill (311 Heritage Place, Faribault)
Lyle & Pauline's L&M Grill (224 Railway Street N, Dundas)
Old Town Tavern (102 W Main Street, Morristown)
Five West (1991 Commerce Drive NW, Rochester)
The Tap House West End (2365 Commerce Drive NW, Rochester)
Patrick's on Third (125 S 3rd Street, St. Peter)
Westwood Marina Bar & Grill (1400 Lake Washington Access Rd, Kasota)
Whistle Binkies on The Lake (247 Woodlake Drive SE, Rochester)
Nolabelle Kitchen + Bar (520 S Front Street, Mankato)
B&J Bar and Grill (114 4th Avenue NE, Austin)
The Half Barrel (304 1st Avenue SW, Rochester)
Olde Brick House (19 1st Avenue SW, Rochester)
Joe's Sports Cafe (1510 7th Street NW, Faribault)
The Channel Inn (23219 Farwell Avenue, Warsaw)
Trailblazer Bar & Grill (301 Main Street, Madison Lake)
Number 4 Steakhouse (124 E Walnut, Mankato)
Redemption Restaurant (31 3rd Street NE, Faribault)
Blaschko's Embassy Bar & Grill (325 S Minnesota Avenue, St. Peter)
Dawn's Corner Bar & Grill (200 Railway Street, Dundas)
Mapleview Lounge & Bottle Shop (204 Broadway, Austin)
Reunion (501 Division Street S, Northfield)
I am a Bloody Mary lover! If you think there's one out there I need to try, shoot me a message using the station's app.
NEXT UP: 7 Twin-Cities Restaurants Recommended By Guy Fieri
KEEP READING: 3-ingredient recipes you can make right now
More From Quick Country 96.5