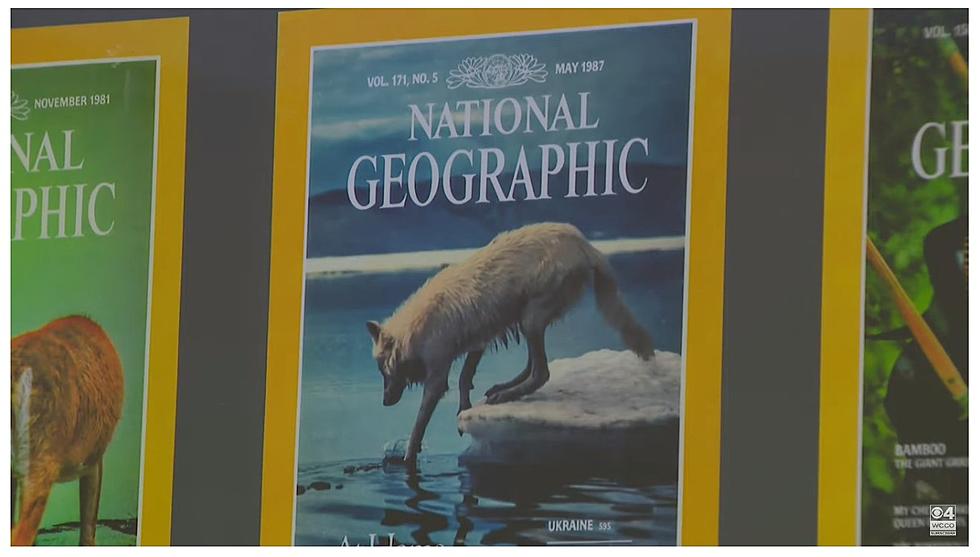 Minnesota Photographer Jim Brandenburg Given Honor Only 5 Others Have Received
Image Credit: WCCO - CBS Minnesota via YouTube
World renowned photographer Jim Brandenburg of Minnesota is well known for his nature photography. His work has even been the coveted cover of many National Geographic magazines. Though his career has seen many highlights, a recent honor is what he is calling his greatest to date.
In a post shared a couple of weeks ago to his Instagram he shared that he was honored with receiving the National Geographic Lifetime Achievement Award. An award that only five others have ever received. CBS Minnesota recently caught up with him to ask him about his new award to which he replied
This one nearly shocked me to the point that I thought it was a joke, I feel a little embarrassed because I know many that should have had it before me.
See his full interview with them here:
Brandenburg did expand his thoughts a little more in his Instagram post writing;
I have been so very fortunate over the years to have received some precious and treasured awards around the word, but this one is unique for me because it is from my peers - some of the finest photographic talent in the world.
Here he is pictured with his new award with his full thanks:
If you've never heard of the Minnesota photographer but like nature, he truly does have an eye and knack for getting the perfect picture. Here are a few of his photos via Instagram. Like this one of Bison:  
 

 

 

View this post on Instagram

 

Or how about this wolf and raven:
This particular picture is a screen shot of actual video footage he took in Minnesota that can be seen with even more of his work on Nature 365. But it gives you a small idea of how talented he truly is. Congrats to a Minnesota native and thank you for sharing your talent with the rest of us for so many years now.
Pictures from the 2023 World Snow Sculpting Championships In Stillwater Minnesota
The World Snow Sculpting Championships were held recently in Stillwater where teams from as far away as Mexico and Columbia competed against each other for a share of the top prize, medals, and the title of World's Best when it comes to snow sculpting.
Labor Day Weekend Northern Lights as Seen in Minnesota
Central Minnesota Storm Photos from May 12th, 2022
LOOK: Stunning animal photos from around the world
From grazing Tibetan antelope to migrating monarch butterflies, these 50 photos of wildlife around the world capture the staggering grace of the animal kingdom. The forthcoming gallery runs sequentially from air to land to water, and focuses on birds, land mammals, aquatic life, and insects as they work in pairs or groups, or sometimes all on their own.
More From Quick Country 96.5