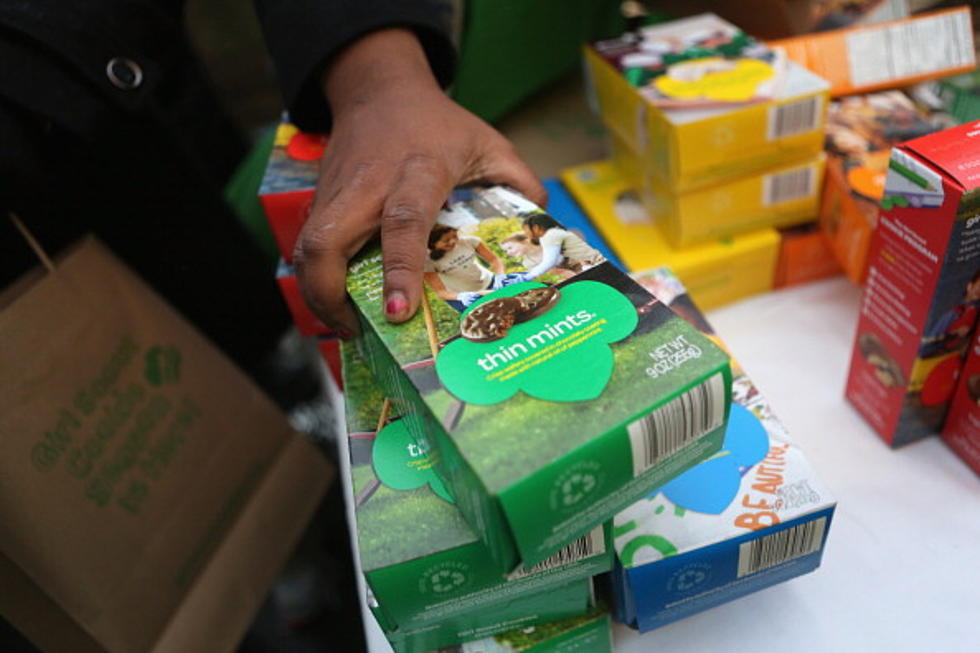 Here's How To Easily Find Girl Scout Cookies in Minnesota
Getty Images
Use The Girl Scout Cookie-Locator Website To Find Where Boxes Are Being Sold in Minnesota, Iowa, Illinois, and Wisconsin
When you are out shopping this weekend, bring a few extra bucks because it is cookie time!  All over Minnesota and the U.S., Girl Scouts are putting on their uniforms, loading up their parents' cars with boxes of cookies and working on their sales pitch.  
If you've been on the hunt to find your favorite box of Thin Mints, Samoas, Tagalongs, or one of the other favorite Girl Scout cookies, I've got the best tip to help you find those boxes.  The Girl Scouts created a website to help you locate where the cookies are being sold.  Check that cookie-finding website here.
READ MORE:  Girl Scout Cookie-Locator Website
Check Out How Much the Cost of Girl Scout Cookies in Minnesota Has Increased Through The Years?
You see that little table set up outside of Walmart and Hy-Vee stores in Rochester, with the kids standing behind it and you don't even have to look at a sign to know what is happening. These are Girl Scouts and they have your favorite cookie waiting for you to take home to enjoy...or eat in your car before your kids know that you bought a box. Girl Scout cookies are some of the most loved cookies of all time, but do you know how much a box cost back in the 80's or even back at the start?
How much a box of Girl Scout cookies costs throughout the years
Spring is the time of year we see Girl Scouts out hustling hard to sell their scrumptious cookies. We all know that the price of a box has gone up, but do you know how much the price has increased? Thanks to
finance.yahoo.com
, we now know.
More From Quick Country 96.5