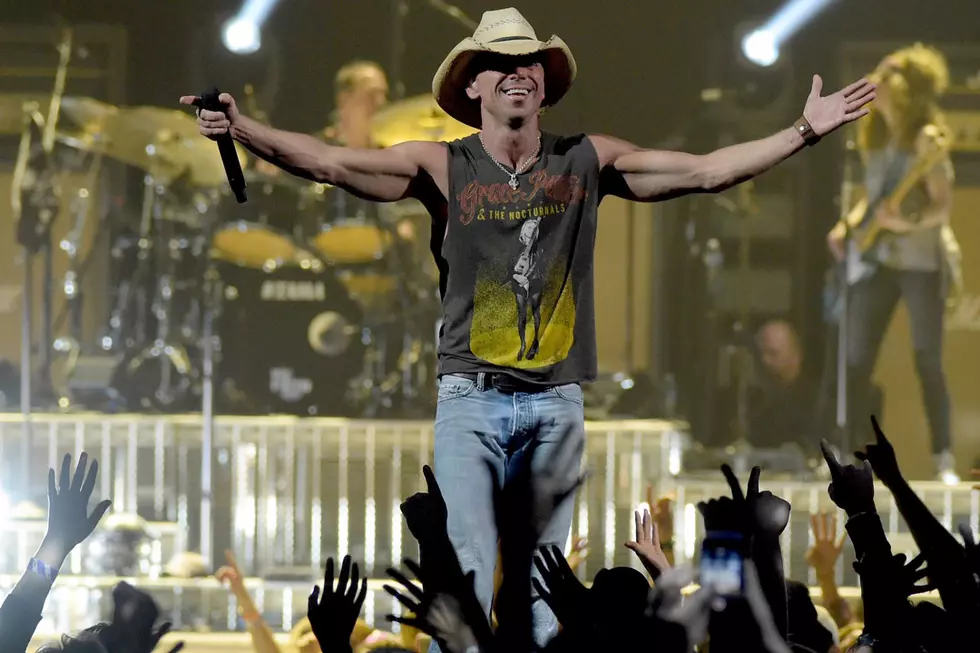 Kenny Chesney Reliving Best Tour Moments on 'Live in No Shoes Nation'
Rick Diamond, Getty Images
Kenny Chesney is the ultimate live performer, and he'll combine 10 years of incredible live performances into one disc. The country superstar announced on Thursday (Aug. 3) that he's releasing Live in No Shoes Nation: 10 Years of Concerts Hits in the fall.
The 29-track disc will feature some of the singer's favorite performances from his groundbreaking live shows, from massive arenas to pop-up shows at local bars and even a show or two on the beach, all in celebration of his rabid fanbase, which is formally known as No Shoes Nation.
Highest-Paid Country Singers of the Last Year
"So much has happened over the last 10 years. But the one thing that remained consistent, that's been there no matter what, are the people of No Shoes Nation," Chesney says about his fans in a press release. "They've always been why I do what I do, but listening to all these shows over the last several months, I realized they're really the heartbeat to everything me and my road family do."
While the track listing is still being finalized, fans can expect to see and hear some of the superstar's biggest career hits and other fan favorites on the release. "I always say no matter how hard we hit that stage and hurl the music at them, No Shoes Nation has so much energy and so much heart, they come back at us even harder," he says. "But when you can sit and really listen, it's shocking. They are so loud, so in the moment and put out so much awesomeness, it stopped me in my tracks – and reminded me why I feel most alive out there on that stage."
The Live in No Shoes Nation project drops on Oct. 27.
Best Country Songs of 2017
More From Quick Country 96.5