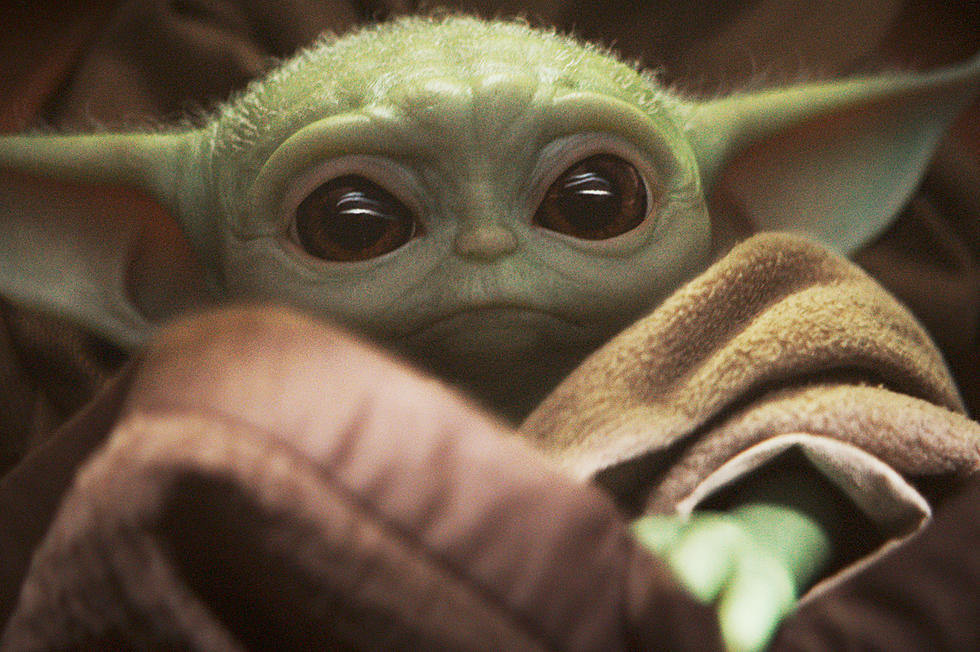 Man Starts Baby Yoda Emoji Petition
Lucasfilm
This may just be the best petition I've ever signed. Who wouldn't want a Baby Yoda emoji?! Yep, that's what this petition is. A petition started to get a Baby Yoda emoji, and it's been signed by nearly 2,000 people (at last check). His reason behind starting the petition is hilarious (read below).
Well...this is pretty self explanatory. I think Baby Yoda should be an emoji. He stole our hearts and now I want him to steal our keyboard space. Your friend shares a pic of her new born baby? Respond with a cute little Baby Yoda emoji to show that you think her little rascal is cute beyond words. You're sick and your mom texts you "do you want some soup?" Respond back with a cute little Baby Yoda to show her that your thirst for soup is insatiable. Join me into this movement and let your voices be heard. WE WANT BABY YODA EMOJI!!! - Travis Bramble, Change.org
By the way, if you haven't watched The Mandalorian on Disney+, you should. It's phenomenal.
Enter your number to get our free mobile app
More From Quick Country 96.5