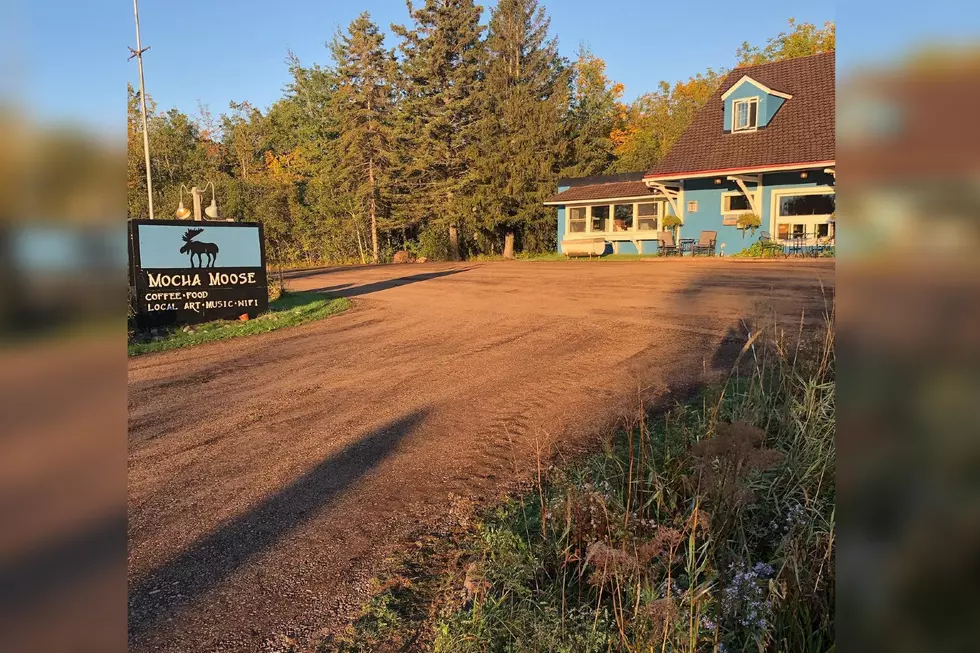 Minnesota Coffee Shop Abruptly Closes
Courtesy of Mocha Moose via Facebook
Sad news for coffee lovers in the Northland: a popular coffee shop has closed its doors for good. The Mocha Moose is no longer.
This is the second North Shore coffee shop to make headlines as of late. In July of this year, a coffee shop in Grand Marais made headlines for a video the owner shared on her social media pages.
In the video, she shared how customers had been treating her staff rudely and berating her employees, some of which are only teenagers. I cannot believe that anyone would get so mad at a coffee shop that they would lash out. It is terrible!
I have been to Java Moose and thought it was really cute! It is right along the shore of Lake Superior and has a really fun atmosphere, whether you are a local or a tourist.
Now another coffee shop is making headlines and for a sad reason. The Mocha Moose in Two Harbors has closed. I am really sad about this. I always made sure to stop if I was traveling up the North Shore!
I really loved the vibe of the place and the employees were super friendly. The first time I went there I couldn't decide what drink to get and they said they would surprise me. They made me a delicious drink and even said if I didn't like it, they would make me something else.
Sadly, they closed earlier this month. The news was a bit of a shock, something they addressed in their announcement. They stated that the future of the shop is "unclear" which does leave the door open, it seems, for them to possibly reopen in the future.
They did not give an exact reason for the closure in their post. In fact, they did not even hint at a reason for the closure. In the post, the owners say that closing the shop was not an easy decision to make and they plan on taking some time off to think about their next move.
The coffee shop was extra special in that it was located along the North Shore on the scenic drive. It was super cute inside and outside and like I said, the employees and service were great.
I really hope that they can reopen down the line. As of now, there is no word on what will be moving into the space, if anything.
As for other spots to get your coffee fix, there is a new coffee shop located in downtown Duluth. It is located right along Superior Street and is called Dream Cloud Coffee Roasters. They have unique coffee drinks with a view of the lake.
8 Foods You Should Know Living In The Northland
Surprising Things You Didn't Know About Pumpkin Spice
From lattes and candy to toilet paper and beauty products, pumpkin spice is everywhere these days. Here are some fun facts you may not have known about everyone's favorite flavor.
More From Quick Country 96.5