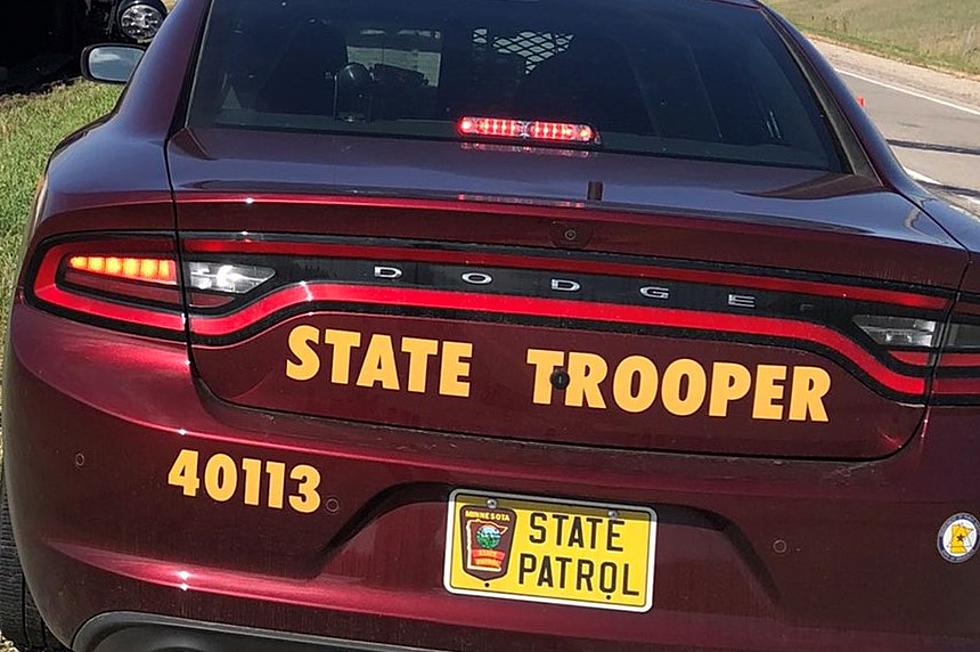 Minnesota Has Seen 13 Traffic Deaths in Less Than a Week
State Patrol photo (courtesy Sgt. Grabow-Twitter)
Winsted, MN (KROC-AM News) - The Minnesota State Patrol responded today to another fatal crash.
The deadly collision occurred shortly after 11 this morning at a rural intersection west of the Twin Cities near the site of an annual country music festival. The State Patrol says 66-year-old Marlana Mogenson of Howard Lake was killed when her vehicle collided with a truck at a rural intersection in McLeod County about three miles south of the Winstock Music Festival grounds in the town of Winstead. The 25-year-old Robbinsdale man driving the truck was taken to a hospital with non-life-threatening injuries.
The woman's death was the 13th traffic fatality reported in Minnesota since last Wednesday. There have now been at least 427 traffic deaths in the state this year, compared with 344 on November 8 a year ago.
News Update:  Rochester Man Arrested After High-Speed Chase in Stolen SUV
How Many of These 30 Popular Minnesota Attractions Have You Visited?
#BraggingRights Minnesota has lots of great attractions for every kind of person. But how many of Minnesota's top attractions have you been to? I'll count mine too along the way!
More From Quick Country 96.5