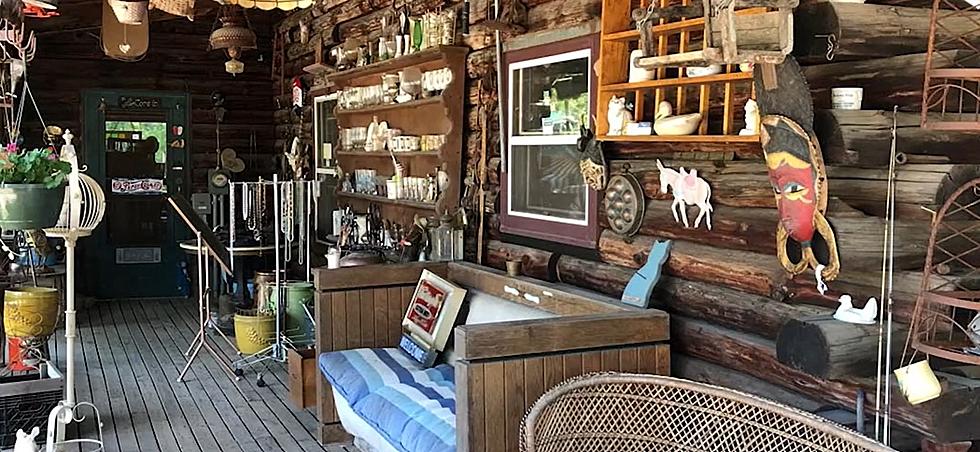 Minnesota's Coolest Junkyard: Have You Ever Seen Anything Like It?
TPT Originals Video
I've never seen more magnificent-looking junk in my life!
Hot Sam's Antique Store and Foto Park in Lakeville is "a sanctuary to find inspiration." The 10-acre junkyard along I-35 is owned by Bobbie "Jake" Hood, Kathy Sakry, and their dog Alley-Oop.
This theme park is the ultimate vault. It houses planes, rockets, spaceships, a 24-foot guitar made from a hot tub that came from the Vikings training camp, and SO MUCH MORE!
Jake learned his junking ways from his mother, Gladys. Together, they opened the yard in 1985. Since then, Jake has dedicated himself to creating sculptures and installations from the 'junk' he gathers. 
He finds a way to repurpose and beautify things that are often tossed aside. (A true talent, if I say so myself.)
According to their website, the inspiration destination "has gained popularity as a place where professional photographers shoot clients against the eclectic props. People tour the grounds like they would at a Hollywood set. Local groups, schools and residents rent out the pieces for theatrical productions and events."
As their website states, "this place is undeniably unique." 
If you are in the area, stop in and explore the grounds for $5. Or perhaps, if interested, sign-up for one of the photography classes hosted at Hot Sam's Foto Park.
So what are you waiting for? Grab your camera and check out this undeniably neat junkyard. 
Address: 22820 Pillsbury Avenue, Lakeville, MN 55044
EPIC: 12 Adventures All Minnesotans Must Take Before They Die
More From Quick Country 96.5