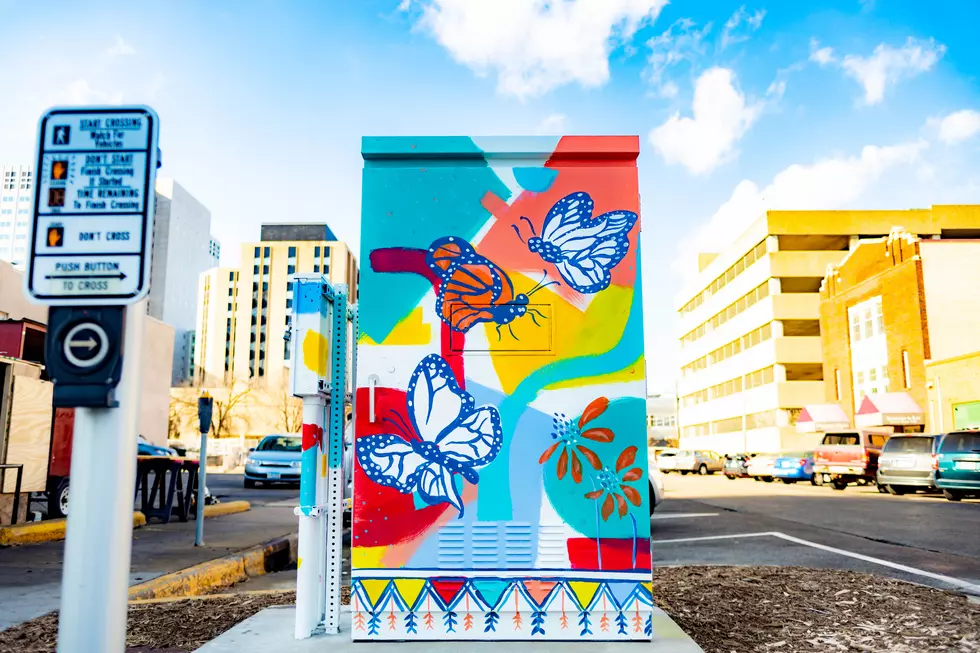 Rochester Downtown Utility Boxes Go From Eyesores to Eye Smiles
Credit Alpha Digital
Enter your number to get our free mobile app
There are a lot of different ways to make Downtown Rochester an even better place to be, and today, I'm excited to show you the work of three local artists that turned eyesores into eye-smiles (that's my phrase, but feel free to use it at no cost).
It's not the first time we've seen this in Rochester. The Rochester Downtown Alliance (RDA) oversaw something similar from 2012 to 2014. This time, 13 boxes became art installations thanks to the Coronavirus Aid, Relief, and Economic Security (CARES) funding from the City of Rochester and coordinated by the Rochester Downtown Alliance (RDA).
Karli McElroy, RDA senior director of placemaking (her job is to make Downtown Rochester a better place by making each area safer, more interesting, more involving, etc) said,
"Anytime we get to showcase local artistic talent, and also showcase downtown, it's a win...This is the perfect project for this moment, too, as it encourages viewers to safely discover the new and old art around town in a physically distanced way."
Listen to James Rabe and Jessica Williams Weekday from 6 - 10 AM on Y-105 FM
Rochester Downtown Utility Boxes Go From Eyesores to Eye Smiles
Try something fun and different for dinner tonight...
LOOK: Here are copycat recipes from 20 of the most popular fast food restaurants in America
More From Quick Country 96.5