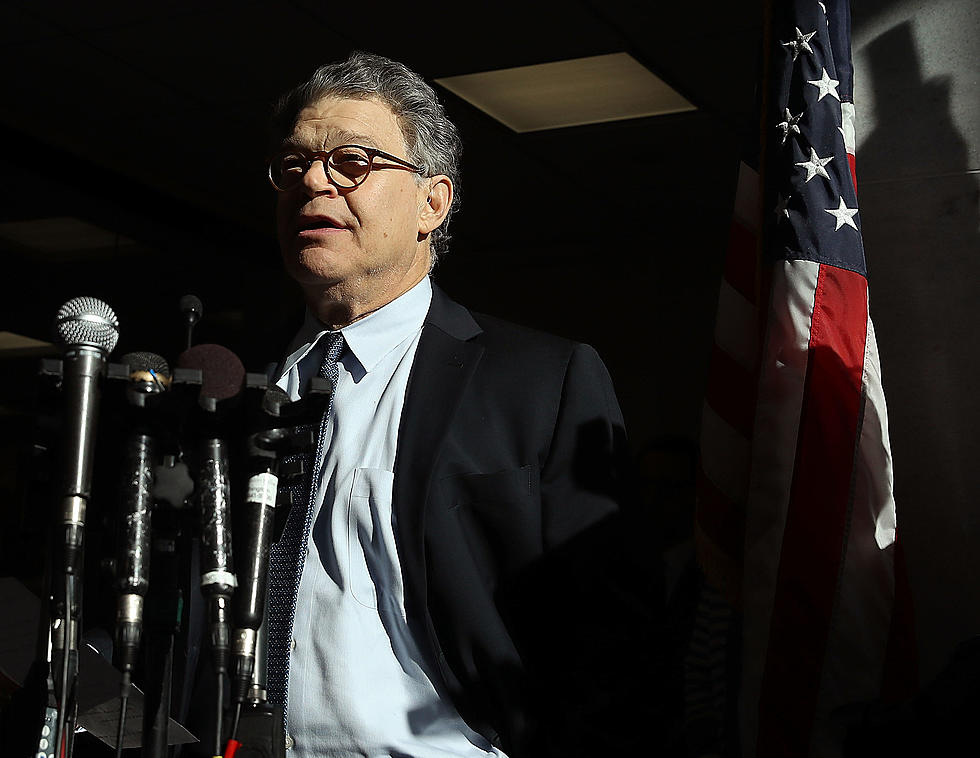 Senator Al Franken Resigns
Mark Wilson, Getty Images
Minnesota Senator Al Franken has been accused of groping or forcibly kissing 8 women, with the most recent accusations yesterday. By Wednesday afternoon, dozens of members of the Senate Democratic caucus had called on Franken to step down. Today, he made the announcement. 
While on the Senate floor Thursday, Franken took the opportunity to cast blame on others, including President Donald Trump.
"I of all people am aware that there is some irony that I am leaving while a man who has bragged on tape about his history of sexual assault is in the Oval Office and a man who has repeatedly preyed on young girls campaigns for the Senate with the full support of his party," he said.
Following Franken's announcement, Governor Mark Dayton has issued a statement:
"I extend my deepest regrets to the women, who have had to endure their unwanted experiences with Senator Franken. As a personal friend, my heart also goes out to Al and his family during this difficult time.
In other respects, Al Franken has been an outstanding Senator. He has been, as Senator Paul Wellstone used to say, 'A Senator from the Democratic Wing of the Democratic Party.' He is very smart, very hard-working, and very committed to Minnesota. I wish him well in his future endeavors."
Gov. Dayton said he will appoint the replacement in the coming days.
 Lt. Governor Tina Smith also issued a statement:
"Senator Franken has been a servant to the people of Minnesota, and a champion for working people during his time in the Senate. I thank him for his service. On this difficult day, I am holding Senator Franken, his family, and those who have worked beside him over the last decade to make this country a better place, in my thoughts.
I also am thinking today about the many women around the country who have come forward in recent months to share their stories about sexual harassment. Sexual harassment can never be tolerated in our politics, our businesses, or anywhere else.
Now, it is on all of us to come together and make the progress necessary to live up to the values we believe in. Governor Dayton and I remain committed to ensuring that Minnesota is a place where everyone has the opportunity to realize their full potential."
Al Franken joins the list of prominent men that have resigned or have been fired from their roles.
Michael Loccisano, Getty Images

Michael Loccisano, Getty Images

Matt Lauer has been an anchor on the "Today" show for 20 years until today. Savannah Guthrie made the announcement this morning that he was fired for "inappropriate sexual behavior in the workplace."
More From Quick Country 96.5