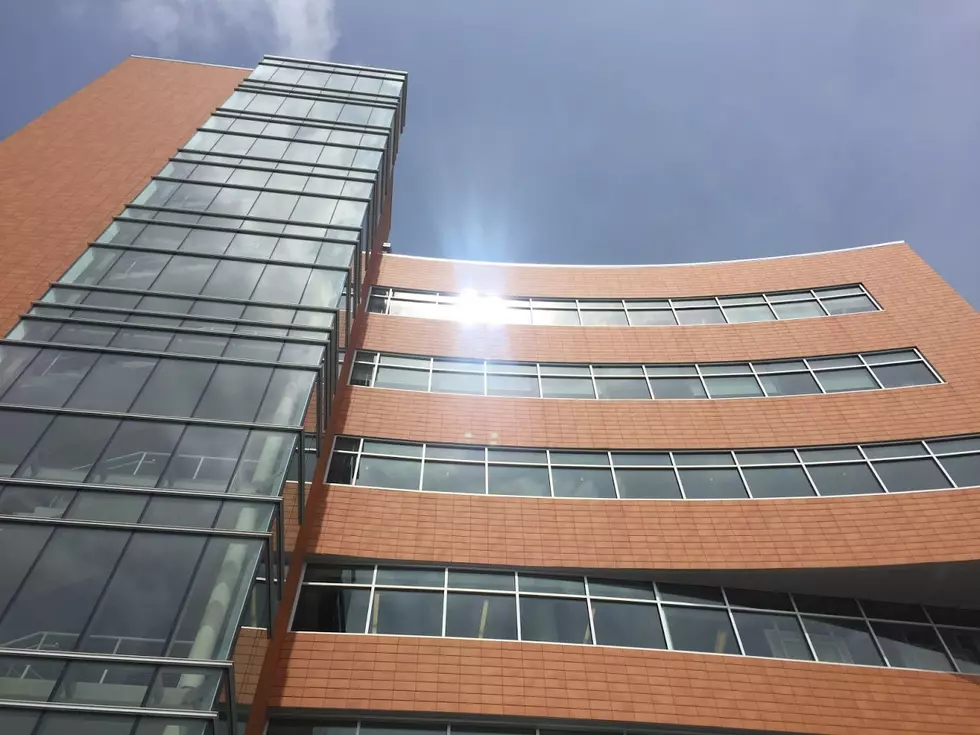 The 'Death Ray' Is Back In Rochester
CSJ/TSM-Rochester
It's out there. It's powerful. It generates some heat. And it's back again here in Rochester. Have YOU been hit by the Med City's death ray?!?
Okay, I might be being a wee it dramatic, but before you dismiss this as more fake news, hear me out: While it might not be, in fact, an actual ray of death, there is a distinct strong ray of sunlight that's pretty focused-- and kicks up a decent amount of heat-- right here in Rochester, if you happen to be in its path.
It happened to me over the weekend (when we were enjoying that nearly 60-degree heat) as I was walking into the Dan Abraham Healthy Living Center, off 1st Street Southwest. The Rochester death ray (again, forgive my hyperbole) hit me right before I got to the doors.
What it is, is the reflection of the sun as it bounces off the curved south face of the DAHLC's windows. Again, it wasn't a death ray-- I'm still alive, mind you-- but I could definitely feel the heat when I crossed its path!
I call it Rochester's death ray in homage to a similar phenomenon that happened a few years ago out in Las Vegas. As this Business Insider story says, the sun's reflection off the curved glass surface of the Vdara Hotel was so bright (it's the desert, after all) that it actually burned visitors who happened to be in its path while there were at the resort's pool outside.
So, yeah, Rochester's 'death ray' isn't quite THAT problematic-- the DAHLC, while impressive, isn't quite as big and doesn't have as many windows-- as the Vdara in Vegas, it's still kind of interesting. I only wish I'd figured it out back in the middle of winter when it was way colder!
Enter your number to get our mobile branded app
More From Quick Country 96.5