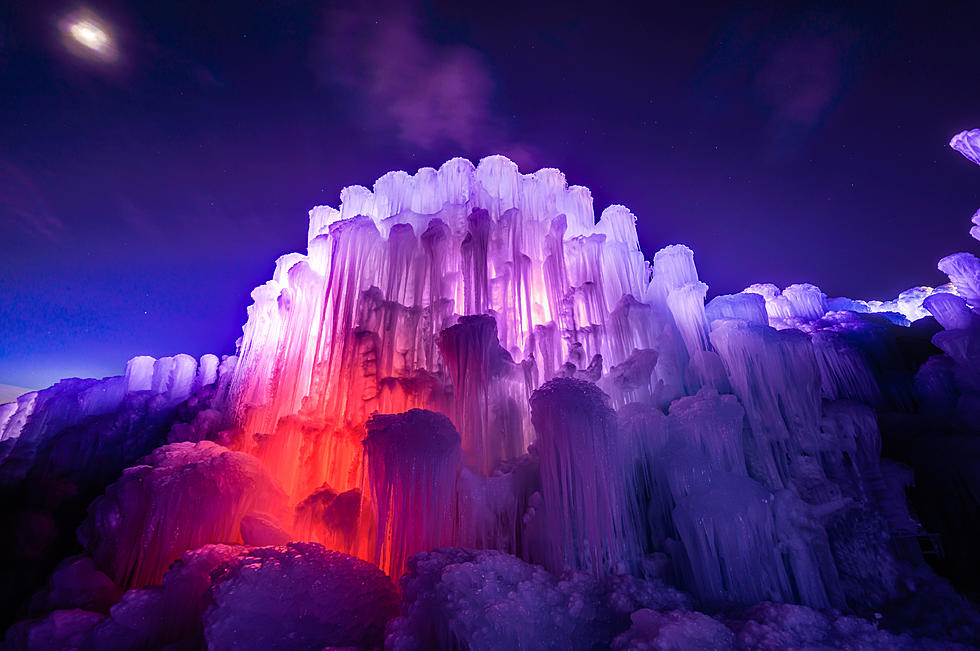 Time's Running Out! Minnesota's Ice Castles Share Closing Date For 2023 Season
Melissa Smuzynski - Ice Castles
March is officially here. With that comes hopes of warmer weather and (hopefully) winter's last throes. As we start to see the daily average high temperature tick upward, winter activities and attractions will slowly start to wrap up their season.
One such attraction is Minnesota's Ice Castles. The company that operates this attraction runs a handful of them across the country, opening and closing at different dates, all dictated by local weather cooperation.
Minnesota's Ice Castles opened on December 31, and have been able to stay open for visitors to enjoy through much of the winter. This is very much unlike Wisconsin's Ice Castles, which opened at the beginning of February, and was only able to stay open for three days before being closed for the season due to weather.
If you've never been, this is a stunning attraction to visit with the family or as part of a magical date night. Color-changing walls of ice, an ice slide (yes, even for adults!), and an ice water fountain are just some of the visuals you will enjoy as part of your experience.
Thankfully for fans, Minnesota's Ice Castles have weathered some warm stretches this winter. Like all good things, however, this season must come to an end.
In an email sent by organizers on Tuesday, February, 28, it was shared that the clock is ticking on the Minnesota attraction.
In the email, they declared there are only two more weekends left in the season to check out the attraction before it closes for the winter. The final date for the attraction will be Sunday, March 12, 2023.
The remaining dates available for visitors to check the attraction out include Thursday, March 2 through Sunday, March 5, and Friday, March 10 through Sunday, March 15. Tickets are available for the remaining 7 days of the season via the attraction's website.
Taking a look at the 10-day forecast for the New Brighton area (where the attraction is), generally pleasant temperatures await visitors. I've been to this attraction on nights when it was in the single digits. The forecast shows overnight temperatures in the teens above zero at the coldest, with some nights well into the 20s. Downright balmy!
Pictures from the 2023 World Snow Sculpting Championships In Stillwater Minnesota
The World Snow Sculpting Championships were held recently in Stillwater where teams from as far away as Mexico and Columbia competed against each other for a share of the top prize, medals, and the title of World's Best when it comes to snow sculpting.
More From Quick Country 96.5