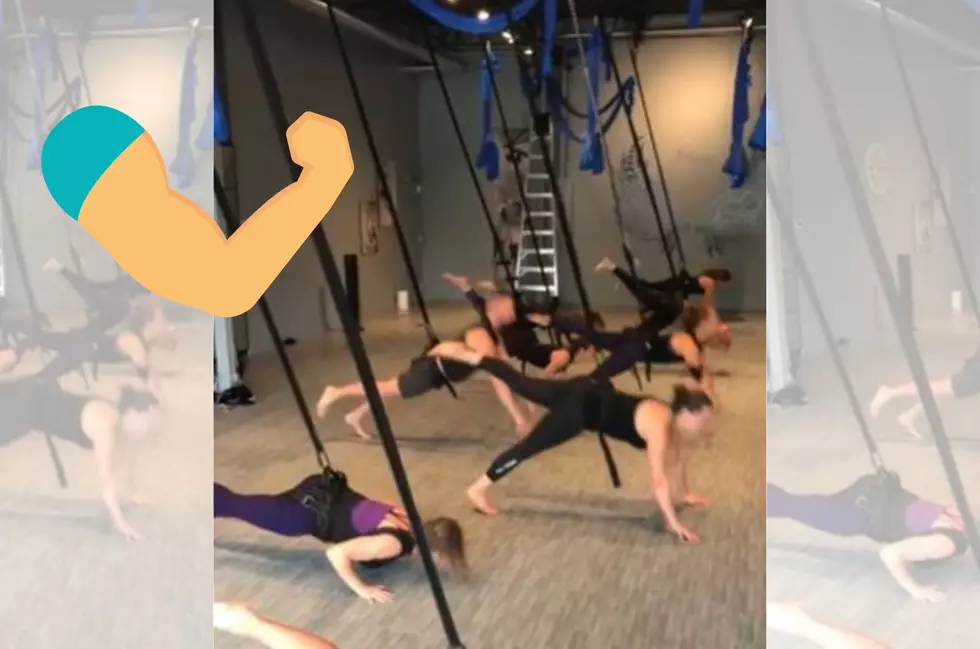 Try Viral Bungee Fitness Right Here in Minnesota
The Aviary via YouTube
Have you ever seen the bungee fitness videos? They look like so much fun, it's like a zero-gravity workout! People online are obsessed with it and there's even an option for us to try it out right here in Minnesota.
In case you've never heard of or seen bungee fitness, check this out.
Doesn't that look super fun! So you're strapped to a bungee that is secured to the ceiling. This definitely seems good if some workouts are too hard on your body. For example, if you have bad knees, this is a great option because the bungee will relieve that pressure. It also just makes the workout way more exciting.
So if you're thinking that bungee fitness sounds like something you'd like to check out, I did some looking and found that there's a gym in Minneapolis that offers bungee fitness. The place is called The Aviary. They have quite a few different classes that aren't your typical workouts. I went The Aviary a few years ago for an aerial silks class but now I want to go back to try out their bungee class.
Based on videos I've seen of bungee fitness classes, it's like a normal workout with pushups and running and that sort of stuff but it's as if you're in a constant state of weightlessness.
It's like you're just floating through your workout but you're obviously still going to work up a sweat. So who wants to bring this to Rochester?
Beautiful Illinois Home Comes with Unexpected Twist in the Basement
A home for sale
in Lombard, IL looks like a nice home but the basement will throw you for a loop. If you're a medieval time period fan, you'll love this.
More From Quick Country 96.5