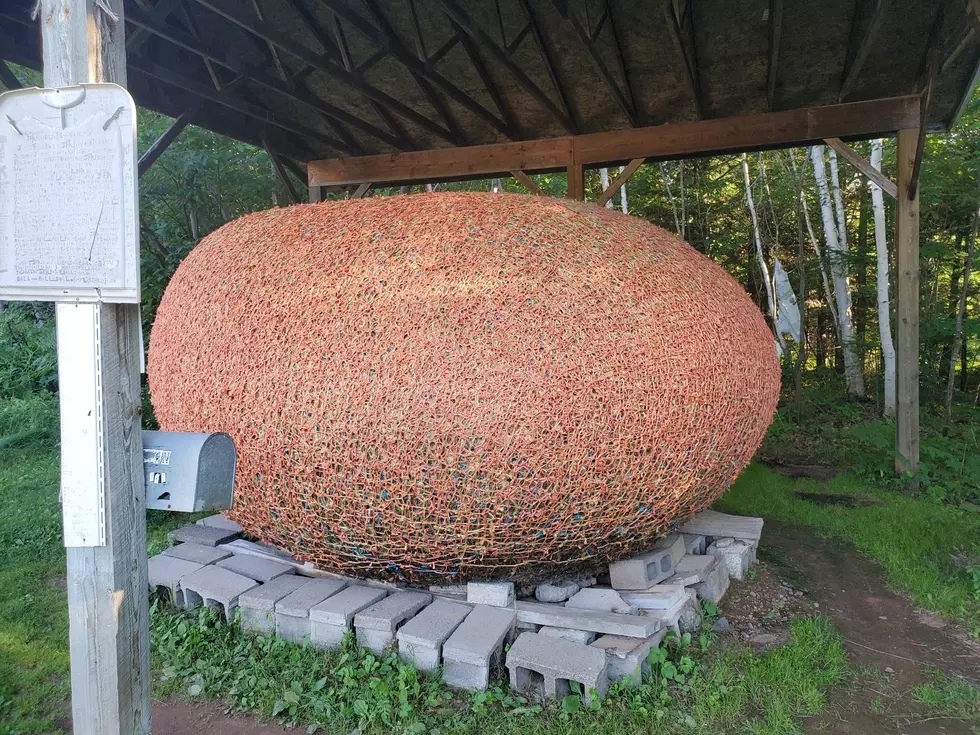 World's Heaviest Ball Of Twine In Wisconsin Needs Help Moving
Photo Credit: Joe Danger
In the first year of the COVID-19 pandemic, like many others that were limited on what we could do, we were on a mission to find more outdoorsy activities.  This included more motorcycle rides because that is something me and the wife both enjoy, and we can take the kiddo too.
In July of 2020, my wife asked if I wanted to go see The World's Largest Ball of Twine, as the internet told us it was in Lake Nebagamon, WI not too far from our home in the Twin Ports.  Technically it resides in The Town of Highland.
Size wise, the owner, James Frank Kotera(JFK), claimed it was the heaviest in the world.  So, it depends on how you define "largest", as others have made similar claims.  It was cool enough to see and made for a nice bike ride.
I just found out, that JFK passed away in January of 2023, at 75 years old.  He had started the ball of twine, 44 years earlier, and was a gracious host when we came to visit in 2020.
After his passing, what will happen to the ball of twine?  The Town of Highland wants to pour a concrete slab, and have the ball moved to their townhall location.  To help support the cause, and keep the tourist attraction that's had visitors from 61 different countries, they have started a GoFundMe page.
With only a goal of $5,000, it shouldn't be too hard for them to raise that and get it moved and keep the World's Heaviest Ball of Twine preserved, and potentially added to in the future.  Anyone interested in donating can also send a check to Town of Highland, PO Box 22, Lake Nebagamon, WI, 54849.  The Town asks that you note it's for the "ball of twine" in the memo.
12 Iconic Landmarks In The Twin Ports
More From Quick Country 96.5