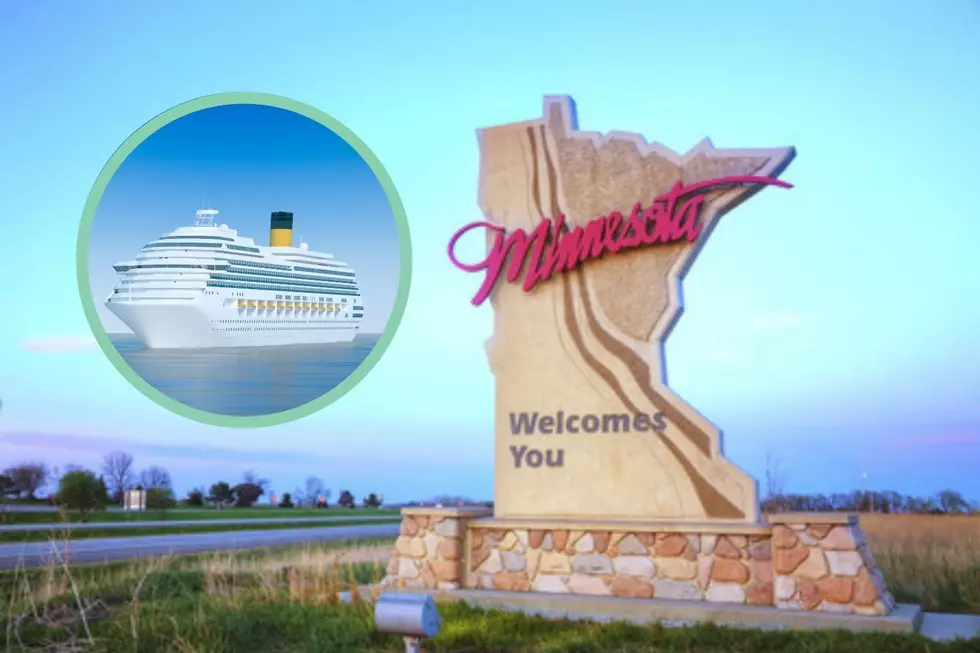 9 Mammoth Cruise Ships Are Set to Dock in Minnesota This Summer
Thinkstock
Minnesota may not be located on an ocean, yet nine big-time cruise ships are still set to dock here in our fair state this summer.
When I hear the word 'cruise ship,' Minnesota isn't the first state that leaps to my mind. Florida, Texas, California, and even New York and Louisiana (home to New Orleans) all make sense, seeing as they're all states that have massive coastlines along either the Atlantic or the Pacific Ocean or along the Gulf of Mexico.
So how are nine of those mammoth cruise ships going to visit the Land of 10,000 Lakes this summer? Will we see the Pacific Princess navigating the Zumbro River on its way to a stop on Silver Lake here in Rochester?
Yeah, that'd be a big no. But they WILL be docking in Minnesota this spring and summer... along our scenic North Shore up in Duluth.
39 License Plates That Are Illegal in MN
The port of Duluth isn't a stranger to massive ships, but they're usually Great Lakes or ocean freighters, loaded with '26 thousand tons of iron ore' (to quote the song 'Wreck of the Edmund Fitzgerald') or similar cargo, not passengers. In fact, 2022 marks the first time cruise ships will dock in Duluth in nearly 10 years.
According to this Duluth News Tribune story, it's all possible because of a new passenger cruise terminal that's opening for the first time this month. It's been under construction on the harbor side of the Duluth Entertainment Convention Center.
It's all part of an agreement with Cruise the Great Lakes, a travel company that is sending nine different cruises to dock in Duluth for the day, starting later this month, the story said. In addition to Duluth, those Great Lakes cruises also visit ports in other cities including Cleveland, Ohio; Detroit, Sault St. Marie and Holland, Michigan; Kingston, Ontario; and Milwaukee and Green Bay, Wisconsin.
They'll dock here in the Land of 10,000 Lakes after cruising the Big Lake They Call Gitchee Gumee (that'd be Lake Superior) on Mondays throughout the summer, and its passengers will be able to disembark and spend most of the day exploring the sights and sounds in and around the Canal Park area and downtown Duluth. You can get more information on those cruises HERE.
https://twitter.com/quinn_gorham/status/1524118370756354048
Listen to Curt St. John in the Morning

Weekdays from 6 to 10 on Quick Country 96.5
20 Celebrities You Could Run Into In Superior, Wisconsin
Pirate Ship Adventure Cabin is Just 2 Hours From Rochester
You can spend a night or two in this Pirate Ship Adventure Cabin that's located just a little over two hours away from Rochester in Lyndon Station, Wisconsin.
More From Quick Country 96.5