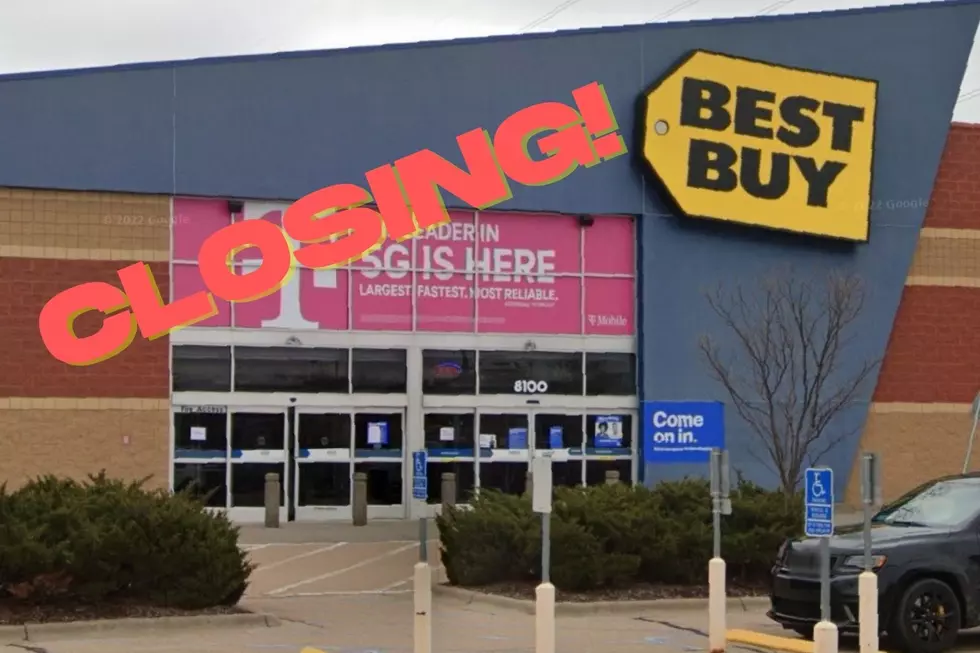 Best Buy Closing This Popular Store in Minnesota
Canva
The store closings continue across the Land of 10,000 Lakes, with Best Buy now being the latest chain to announce it is set to close a popular location.
While we're finally done with many parts of the pandemic, some of the long-term economic impacts are still being felt across the country, including here in the North Star State. While many stores still stayed open during the shutdowns of 2020, consumers became accustomed to doing more shopping online. And as a result, many retail chains are suddenly closing store locations without much notice.
Actually, in *this* case, there is a bit of advanced notice. Acccording to BringMeTheNews, Best Buy (which, of course, has its corporate headquarters in Richfield here in the North Star State) announced Thursday, February 2nd that it would be permanently shutting the doors on its location in Shakopee next month.
The Best Buy Shakopee store is located on Old Carriage Court, just off Highway 169 and is across the street from both a Walmart and Sam's Club location in the Twin Cities west metro. It's about 5 miles southeast of Valley Fair and Canterbury Park.
BringMeTheNews noted that Best Buy officials expressed remorse at having to close any facility, but said that Minnesota residents who frequented the Shakopee location can also easily shop at nearby Best Buy locations in Eden Prairie and Burnsville.
After the Shakopee store closes, Best Buy will still have 19 other stores in Minnesota, including the two in Eden Prairie and Burnsville, plus other locations including:
Apple Valley
Baxter
Blaine
Bloomington
Coon Rapids
Duluth
Eagan
Hopkins
Mankato
Maple Grove
Maplewood
Oakdale
Richfield
Rochester
Roseville
St. Cloud
This news comes as another big chain, Old Navy, announced earlier this week that it was also closing one of its locations in the Twin Cities metro. And while this store closing doesn't mean the entire chain is shutting down, that's not the case for many once-well-known stores and restaurants. Keep scrolling to take a look at some one-popular businesses that are no longer around!
Listen to Curt St. John in the Morning
Weekdays from 6 to 10 a.m. on Quick Country 96.5
50 Famous Brands That No Longer Exist
More From Quick Country 96.5