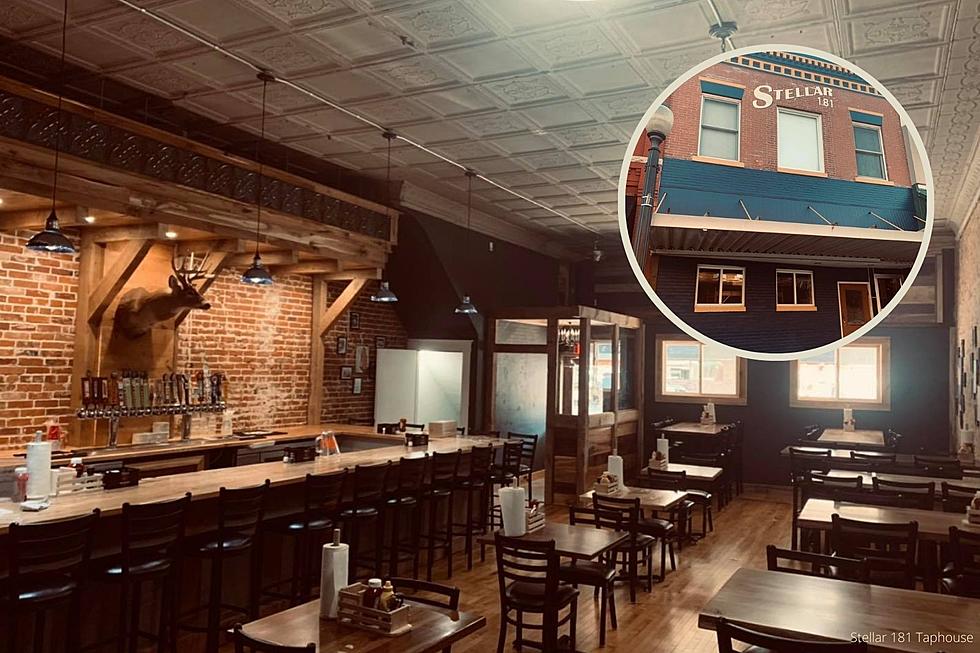 Check Out The Amazing Transformation at New Bar in Southeast Minnesota (PHOTOS)
Credit: Stellar 181 Taphouse
If you are looking for a fun road trip that isn't too far from Rochester, Minnesota, check out one of the newest places to eat in Southeast Minnesota!  Stellar 181 Taphouse recently opened in Spring Valley and already has multiple 5 star Google reviews!
Stellar 181 Taphouse in Spring Valley, Minnesota completely transformed this old building into an amazing space!
I got a little tip over on my Facebook page - Jessica On The Radio - that a new place opened up in Spring Valley.  I don't venture that direction too often, other than to stomp grapes at Four Daughters Vineyard and Winery, so I've completely missed this new spot in Southeast Minnesota.  It is on my MUST-SEE list now, mostly because it sounds amazing, but I want to see this place with my own eyes because this spot has been completely transformed.
Spring Valley, Minnesota building transforms from an office building to an amazing bar!
If you haven't heard,
Stellar 181 Taphouse
is open and ready for you to devour some nachos and grab a beer with a friend. But before the doors could open, this space in Southeast Minnesota went through a major transformation. Scroll through and see a few of the before and afters of what is now Stellar 181 Taphouse in Spring Valley, Minnesota.
We felt that we needed more variety for places to eat in our area...along with trying to pull together a place to house a variety of craft beers all in one location. - Alex Slifka, Stellar 181 Taphouse
A Few Fun Facts about the new place in Spring Valley, Minnesota, Stellar 181 Taphouse
They opened late July 2021
You can find them at the120 N Broadway St. in Spring Valley
Three words that the owners say describe the place:  Fun, Exciting, Unique.
There are 20 beers on tap
Their menu will be changing quarterly
They will have a future patio to enjoy in the Spring of 2022
Pull tabs and e-tabs are there for you to enjoy
They've got some swag you can buy too!
Check out their Facebook page to see what's on their menu today!
The 5 Star Google Reviews are Pouring in Too!
Listen On-Demand with the Y105FM app, and on the following podcast platforms: Apple Podcasts | Google Podcasts | Spotify
Go back in time and virtually visit these old bars in and around Rochester from the '80s
10 Rochester Bars You Miss Most From (around) The 1980s!
Go to any town and ask about the bars and restaurants they miss, and you will have hours of answers. I boiled down a big list to the Top 10. Do you remember them? If so, drop me a line and fill me in!
james.rabe@townsquaremedia.com
More From Quick Country 96.5