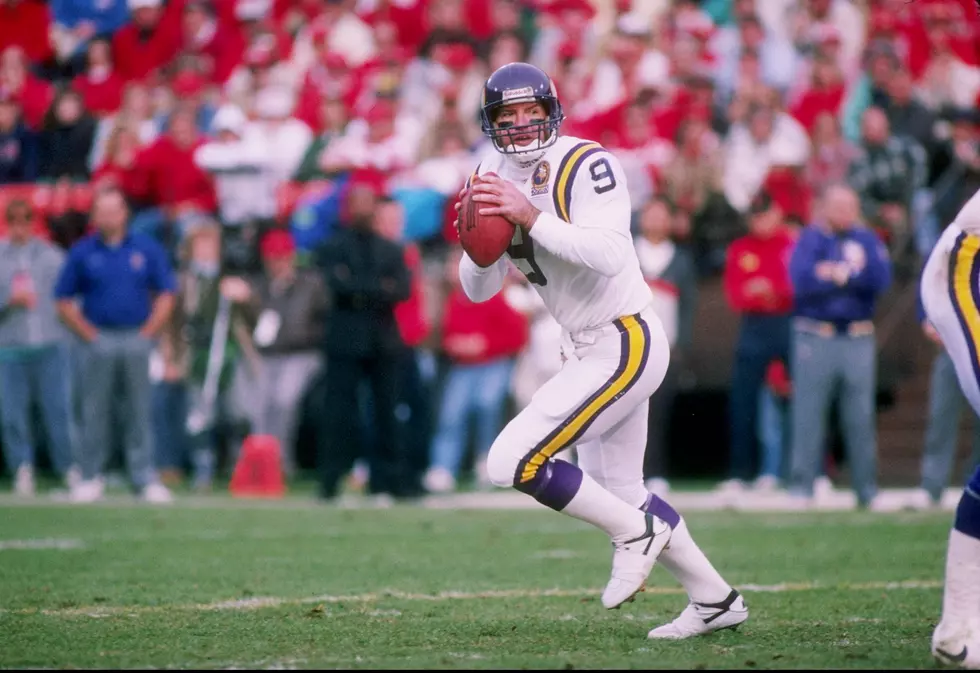 Former Vikings QB Offering Up Autographs For Ordering Takeout
Getty Images
Tommy Kramer tweeted out last night that he is going to be offering up signed 8x10s when you order takeout from a certain St. Paul restaurant. Not only will you get a pretty good meal, but you'll also have an addition to your man cave because lets be honest Tommy Kramer is one of us now, I mean look at his bathroom! 
Kramer tweet states that the offer is good through January 1st when you order takeout from Bennett's Chop and Rail House in St. Paul.

It appears that Tommy is doing it all in the name of helping out local businesses.
Kramer's time at QB with the Vikings lasted from 1977 when he was drafted until 1989. After the 89 season, Kramer went to play for the New Orleans Saints in 1990. He retired after the 1990 season.
Kramer is remembered by Minnesota Vikings fans for his many late-game come-from-behind victories, including in the final home game of the 1980 season, against the Cleveland Browns, in which he threw a game-winning Hail Mary pass with six seconds left.
I had the chance to meet Kramer once up in the North Metro, he was at a bar my now wife, then girlfriend worked at just hanging out. I had no idea it was him until someone came up and started talking about his time with the Vikings. He seems like a pretty decent guy, so kudos to Kramer and the push to support a local business.
LOOK: TV Locations in Every State
More From Quick Country 96.5