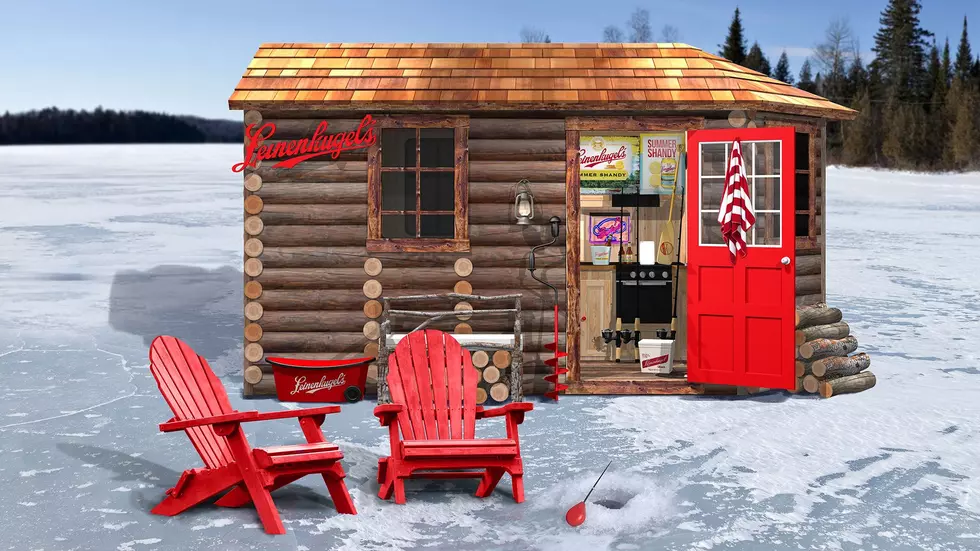 Leinie's Is Giving Away Free Beer For A Year & A Tiny Lake House
Image Credit: Leinenkugel's
Some good news for your Friday, it turns out that Leinenkugel's beer is giving away a tiny lake home, that doubles as a fish house in the wintertime, and a year's worth of beer to enjoy at or on the lake. How cool is that. All you've got to do is send an email and let Leinie's know what your favorite Leinekugel's beer that "makes anytime feel like summertime." Seems easy enough.
The contest runs through March 11, so there isn't a lot of time for you to enter. Here is what Leinie's is looking for in your email, excuse the language as I wanted to give it to you straight from the complete rules page.
Entrant must send an e-mail to SummerShandyIceShanty@promo.leinie.com which includes his/her state of residence, his/her age, and a description (150 words or less) describing the entrant's favorite Leinenkugel's beer to make any time summertime. Once submitted, the entrant will receive one (1) entry into the Sweepstakes - Leine's rule page
Even if you don't win the Summer Shandy Ice Shanty, you could nab a free 6-pack of Summer Shandy from Leinenkugel's. That's what this is all about, celebrating spring coming back to the midwest, and knowing that our best like in the warm summer months IS lake life!
The Summer Shandy Ice Shanty comes with some Leinie's Swag like "a grill, fishing poles, a sound system, a tiny kitchen, neon signs, Wisconsin signs, a surfboard, Adirondack chairs, a place to sleep, and a furnace.
If you win, make sure you let me know and invite me out for a beer, because you heard/read about it here.
As we know the best life is lake life, but if you aren't into lakes, here are the best places to live in the Midwest.
The 100 Best Places to Live in the Midwest
More From Quick Country 96.5