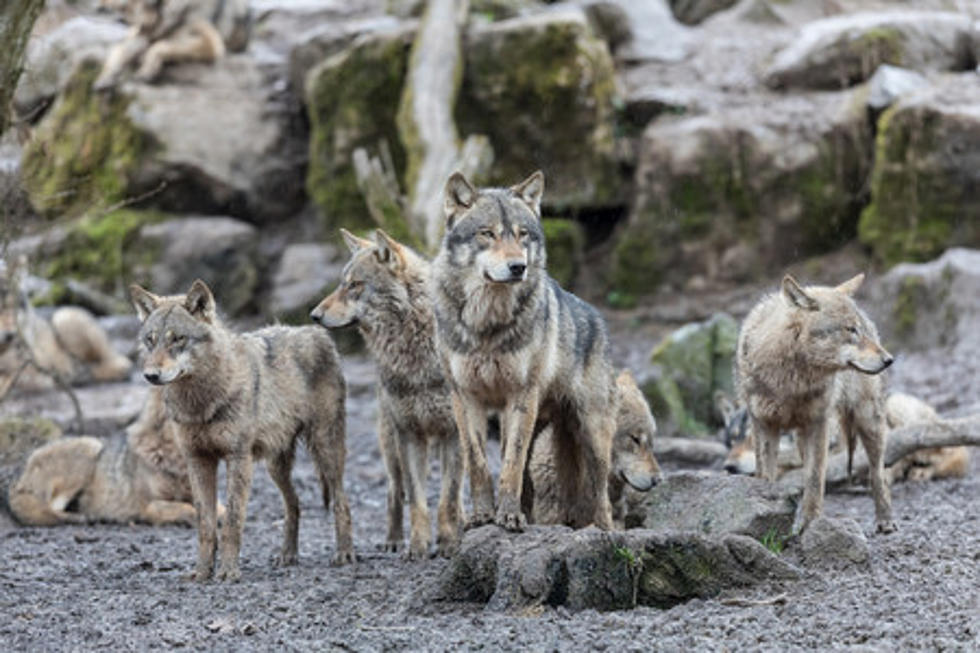 New Video Proves How Wild Minnesota Wolves Spend Their Day
Thinkstock
A new video offers never-seen-before footage of how a wild wolf in northern Minnesota spends his day.
I'm fascinated by wildlife, so I'm an avid follower of the Voyageurs Wolf Project. If you're not familiar, the Voyageurs Wolf Project (VWP) is a University of Minnesota research project that was started to address the question of just what Minnesota's wolves do and how they behave in the wild during our summer months here in the Land of 10,000 Lakes.
Their website says the VWP is a group that studies the ecology of wolves in and around Voyageurs National Park in the iconic Northwoods border region of northern Minnesota.
Owning These Bird Feathers is Illegal in MN
Their network of trail cameras has already provided a fascinating glimpse of wildlife here in the Bold North-- not just in the summer, but throughout the year. (Like the 'fattest bear ever' in Minnesota, which was caught on the trail cam last fall.)
Now, thanks to a new collar camera that was temporarily attached to lone wolf O2L (as the VWP Facebook page notes) as he traveled throughout northwestern Minnesota, we know how wolves spend their days. The video (titled 'A Day in the Life of a Wild Minnesota Wolf') recorded everything lone wolf O2L did, in 5-minute intervals from morning until evening, on an early June day last summer.
According to the VWP Facebook page, the typical day for a wolf involves traveling large distances looking for food and sleeping. There's also a scene near the end that shows how stealthy wolves can be as predators. ("Graphic predation-related content" is how the VWP describes it, which happens near the end.)
Nature in Minnesota is pretty cool, isn't it? Check out the video below. And keep scrolling to check out some animals you'd only want to see in the wild in Minnesota-- because keeping them as pets is against the law!
Listen to Curt St. John in the Morning
weekdays from 6 to 10 a.m. on Quick Country 96.5
Animals You Aren't Allowed to Have as a Pet in Rochester, Minnesota
Below are the animals that we are not allowed to own as pets here in Rochester, Minnesota according to the City of Rochester Code of Ordinances under
Sec. 3-1-4. - Prohibited wild animal
.
More From Quick Country 96.5