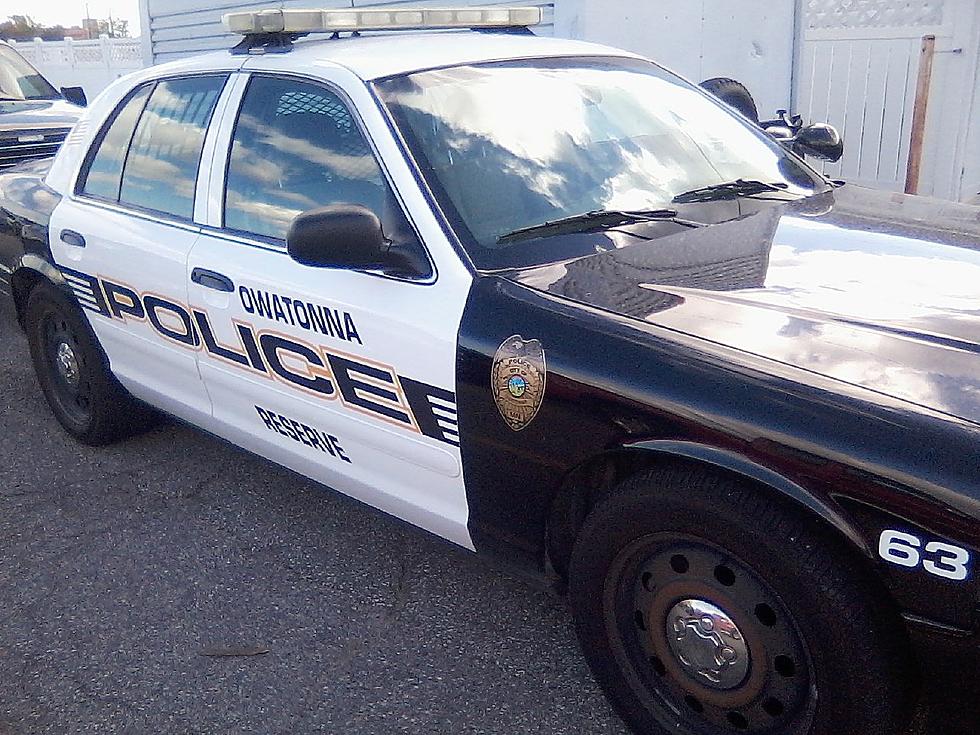 Owatonna Police Arrest Snowbound Driver
Townsquaremedia
Owatonna Police recently made an arrest of a driver who crashed his car into a snowbank and showed signs of being under the influence as an officer stopped at the site. The incident is report in the latest edition of the e-newsletter Just the Facts, distributed by the Owatonna Police Department (OPD).
The report indicates a "patrol supervisor was traveling on Hoffman Drive near North Street when he observed a vehicle coming at him at a high rate of speed. The sergeant watched the vehicle lose control and begin to fishtail," and ultimately slid into a snowbank.
The officer spoke with the driver and "observed signs of intoxication. The driver performed roadside field sobriety tests, failed and was arrested for suspicion of drunk driving." Twenty-two-year-old Steven Luebben of Kenyon was charged with two counts of 3rd Degree DWI.
In another incident, Owatonna officers arrested 41-year-old Charles Ellis over a protection order violation. In a different incident that began with a moving violation stop, officers arrested 39-year-old Alfredo Garza on outstanding warrants. Additionally, "A search subsequent to the arrest uncovered two pipes and presumptive positive methamphetamine residue" as well as a backpack with drug paraphermalia.
The OPD reports you can now park fines for parking or ordinance violations through an online portal. Read the full Just the Facts newsletter.
Enter your number to get our free mobile app
It's nice to highlight the 'good news' whenever possible. Here are some of the best good news stories of 2021 so far.
20 of the Best Good News Stories of 2021
Lots of good is happening in our world, even as we are all in the middle of a pandemic. If you are searching for some positivity right now, you came to the right spot. Here are the top 20 good news stories for 2021 so far.
More From Quick Country 96.5