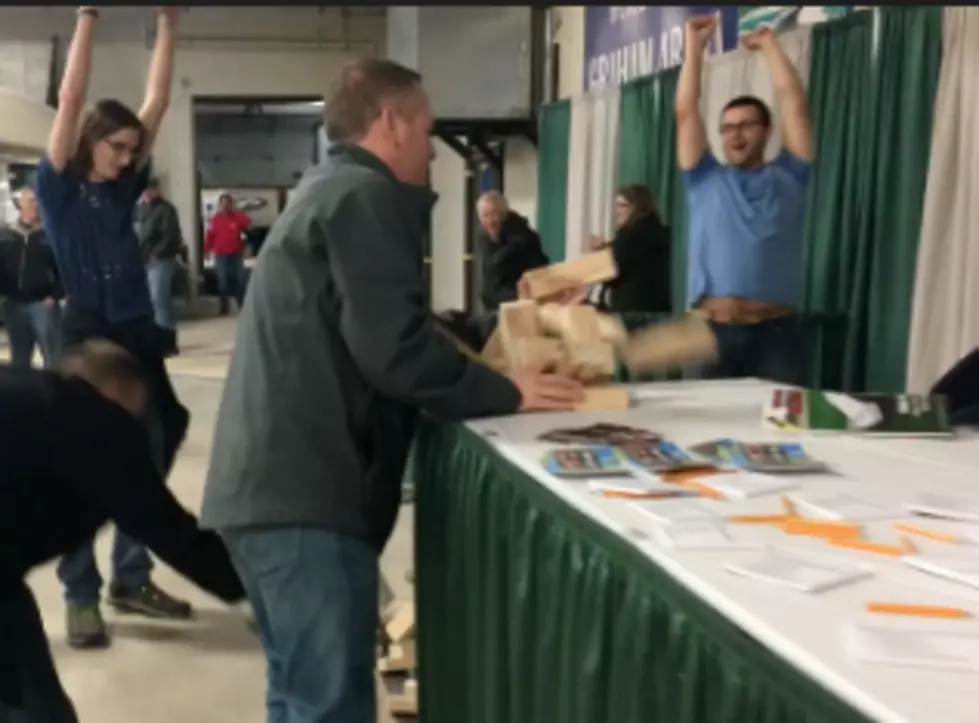 Pine Island Brothers Beat Curt St. John During Epic Jenga Challenge! – [WATCH]
TSM Rochester
You've got to watch this to believe it!
This weekend, at our 2017 Home, Vacation and RV Show with Home Solutions Midwest, Curt St. John decided to take part in a "Jenga Challenge" with Gunnar and Bergen Burkhardt of Pine Island.
A crowd gathered pretty quickly when the announcement was made that this was indeed ON.
Wanna see how this turned out for Curt? (Hint: you do!) Watch this...
*insert sad trombone* Sorry Curt! Gunnar and Bergen win!!!
Val tried to help, but, you know... she's kind of tiny, so her arms only reached so far! This giant stack of Jenga reached 7ft tall!! She had to drop out!
Poor Curt did his best, but he was no match for Gunnar and Bergen.
Congratulations guys, and good game! You really are the champs here! Keep an eye out for some t-shirts coming your way!
More From Quick Country 96.5