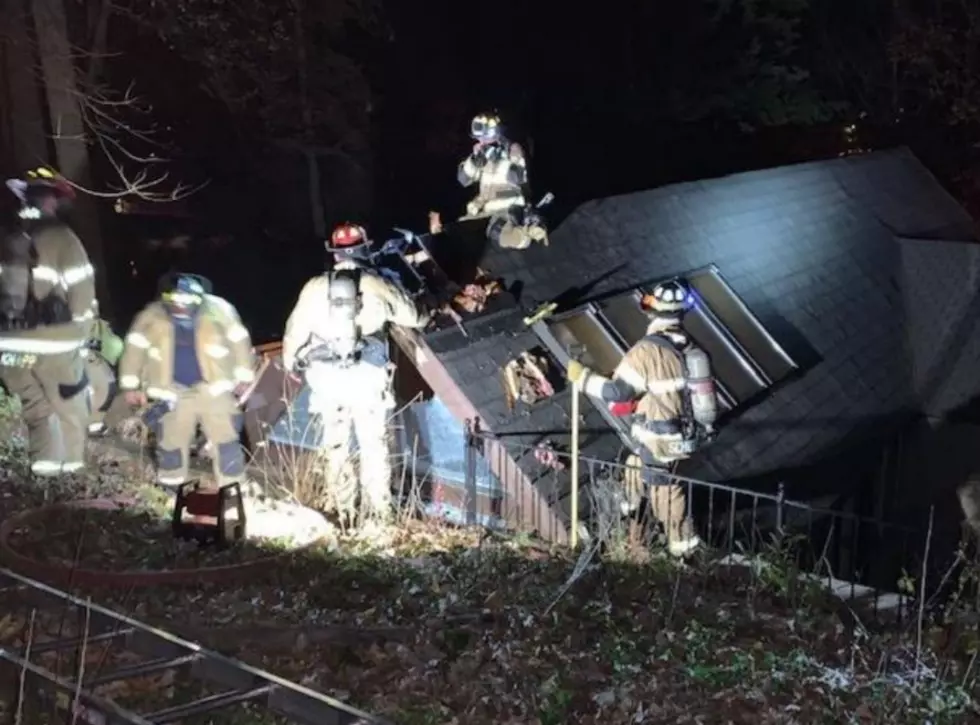 Quick Action Prevented Major Damage to Historic SW Rochester Home
Rochester Fire Dept. photo
Enter your number to get our free mobile app
Rochester, MN (KROC-AM News) - Rochester firefighters were able to prevent a roof fire from inflicting major damage on a historic home on the base of "Pill Hill" in southwest Rochester late last night.
A news release says the Fire Department was dispatched to the home at 933 11th Street Southwest around 11:20 p.m. after the homeowner called 911 and reported detecting the smell of smoke and later spotted flames coming from the roof of the house. A spokesman says the homeowner also reported that everyone in the home had safely evacuated.
The firefighters arrived at the scene and found flames on the backside of the structure and quickly knocked down the fire using a water hose while the home was searched for possible occupants and any extension of the fire. It was determined the fire was confined to the area where it started and ventilation efforts limited the smoke damage inside the house.
After inspecting the home and finding it was still habitable, the residents were allowed to go back inside and the fire crews left the scene. The cause of the fire has not been determined.
DING DONG: Southern MN Home Looks Like It's Straight Out of a Magazine
More From Quick Country 96.5