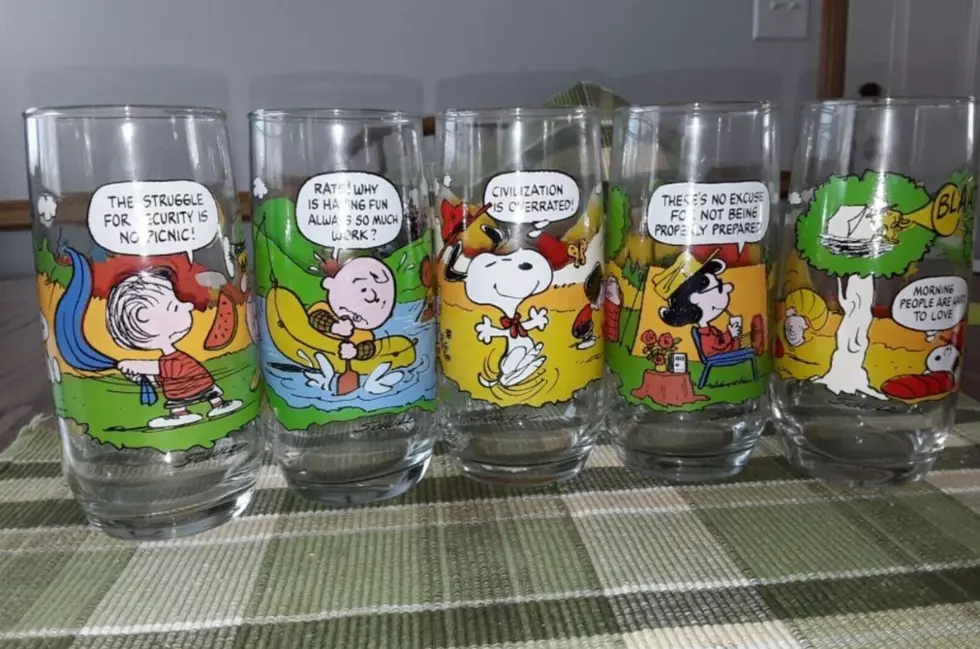 Remember Minnesota's Camp Snoopy? Rare Find: Full Set of Camp Snoopy Collection Glasses
o_l_d_ via eBay
Who else remembers when Nickelodeon Universe was Camp Snoopy? Those were the days. I still want to call Nick Universe Camp Snoopy sometimes. You can re-live the good-ole-days with these super cool, nostalgic, Camp Snoopy Collection glasses!
These Camp Snoopy glasses were released by McDonald's but not in honor of Minnesota's Campy Snoopy. It was in honor of Camp Snoopy opening its doors at Knott's Berry Farm in Buena Park, California in 1983. The Campy Snoopy we know and love at the Mall of America opened in 1992. These glasses still bring a major wave of nostalgia, though!
CollectPeanuts.com writes that when customers bought a drink they were given one of the Camp Snoopy glasses. One design was released each week over 5 weeks. Here's a description of the glass designs:
Charlie Brown "Hard Work", Linus "Struggle for Security", Snoopy "Morning People", Lucy "Properly Prepared" and Snoopy "Civilization"
Actually, you can find the McDonald's commercial for these glasses on YouTube! WREYtube is the YouTube channel that posted the commercial and they say this is from July of 1983.
Maybe you have one or more of these glasses from when McDonald's carried them. But if you don't own any and you'd like to, there are people online selling these Camp Snoopy Collection glasses on Craigslist and eBay. There are many listings of some of the glasses, but not many are selling the whole collection.
I did find one listing on eBay that has all 5 of the Camp Snoopy glasses and they look to be in awesome condition. The seller, whose username is o_l_d, also says that they were never used.
If you want to continue down this trip on memory lane, keep scrolling to see the 15 iconic retail stores that don't exist anymore.
15 Iconic Retail Stores That Don't Exist Anymore (But We Totally Miss Shopping At)
More From Quick Country 96.5