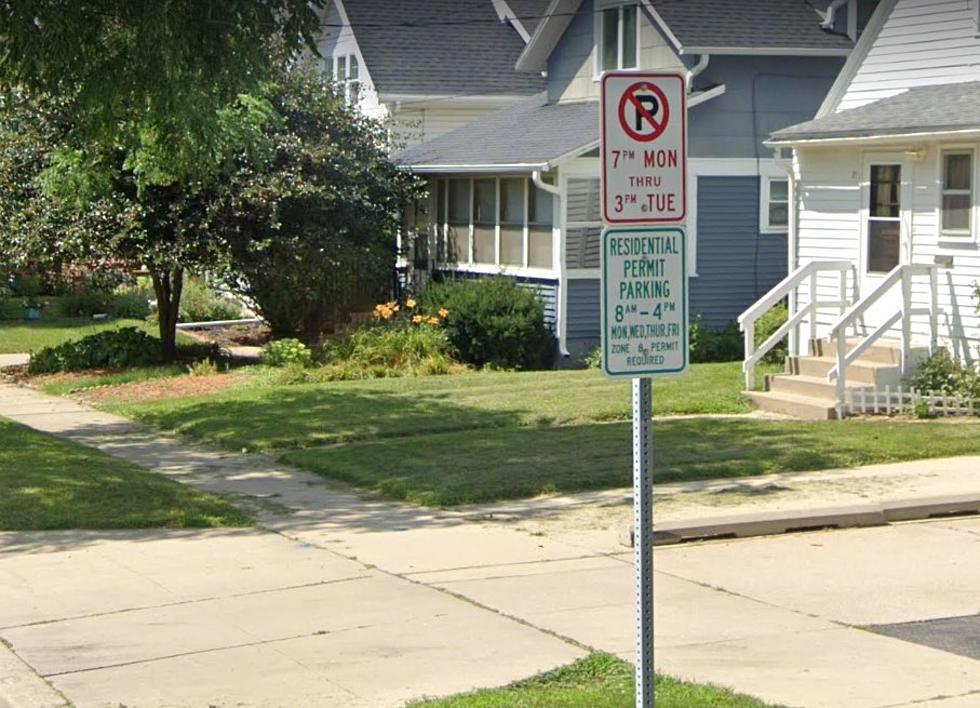 Rochester Parking Alert – Permit Parking Enforcement Starts Soon
google
Enter your number to get our free mobile app
There are 14 residential parking permit zones in Rochester and the Rochester City Council voted to resume enforcement Monday August 3rd. The plan had been to resume enforcement n July, but a rise in Covid-19 cases put that plan on hold.
They halted enforcement in March so essential workers would have an easier time getting to work. Now, they're returning those spots to permit status so residents in the zones can park near where they live.
If you live in one of the zones, you must have an annual permit to ark on the street. It'll cost you a one time $6 application fee, then $25 a year. You can apply for a permit on the city's website, just click HERE. You can also do the whole thing in person at City Hall (City Hall hours due to COVID-19 are Monday through Thursday, 8 a.m. to 4 p.m.) but everyone'd prefer you do it online.
Zone 1 - John Marshall
Zone 2 - St. Mary's West
Zone 3 - Mayo Park
Zone 4 - Meadow Park
Zone 5 - Cascade Manor
Zone 6 - Edison School
Zone 7 - Cummings
Zone 8 - Kutzky Park Addition
Zone 9 - Highland Mohn Hodge
Zone 10 - West Zumbro
Zone 11 - Northrop South
Zone 12 - Northrop North
Zone 13 - Folwell Baihly Heights
Zone 14 - Eagle Ridge
See the zones on a map here.
If you get caught in one of the zones with no permit, the fine is $25.
Listen to James Rabe Monday, Wednesday, and Friday from 11-Noon on KROC AM 1340 and 96.9 FM and Weekdays with Jessica Williams Weekday from 6 - 10 AM on Y-105 FM
LOOK UP: These Are the 10 Tallest Buildings in Southern Minnesota
More From Quick Country 96.5