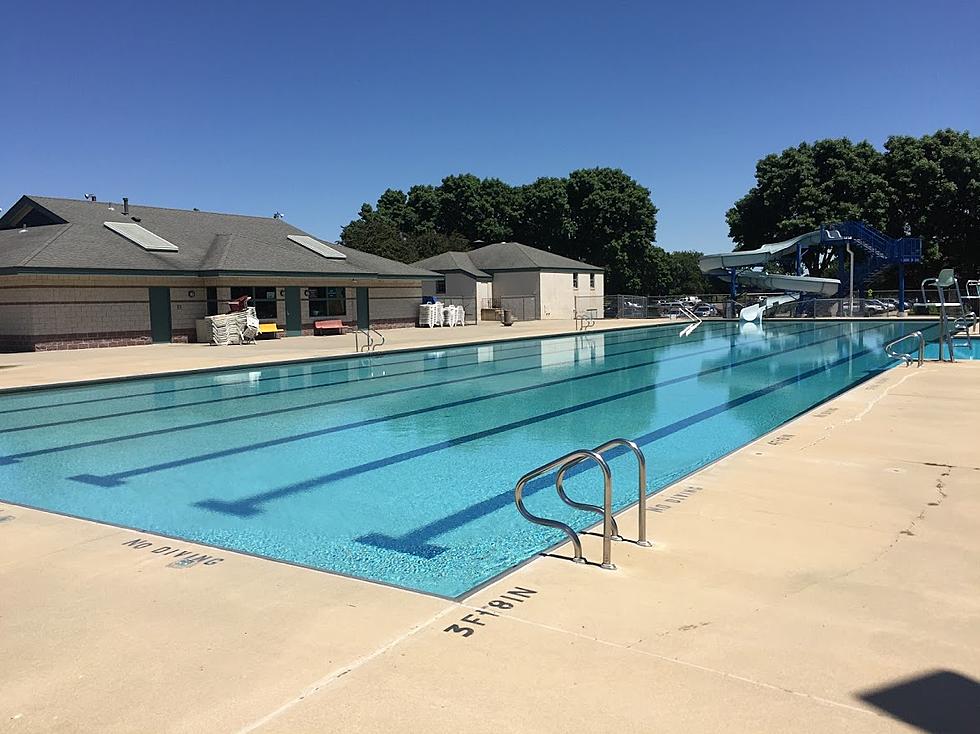 When Will You Be Able to Swim in Rochester's Outdoor Pools This Season?
Rochester's Soldiers Field Pool (CSJ/TSM-Rochester)
Admission will be free at them this year, but when will Rochester's two outdoor swimming pools open for the season?
There has been a series of good news surrounding the city of Rochester's two outdoor pools in 2021. First, the Rochester City Council earlier this month voted to reverse the Park Board's previous recommendation to permanently close the Silver Lake Pool, and keep it open for at least one more season this year.
First, some background: Last fall, the Parks and Rec Department recommended closing the Silver Lake pool (which opened in 1958) for good, citing "years of ongoing challenges in maintaining the 62-year-old facility." Parks and Rec noted that attendance was flat at the pool in 2020. They also had "challenges with maintenance" and concerns that "major breakdowns are imminent." They recommended replacing the pool with an "interactive water feature" (whatever THAT is.)
But after an online petition from Let Them Swim to keep the pool open garnered over 1,300 signatures earlier this spring, the City Council voted to use federal COVID relief funds of $70,000 to do just that this year. And, then the council went a step further-- by waiving admission fees at both the Silver Lake AND Soldiers Field pools this year, as well, also using COVID relief funds.
So now you that won't have to sweat figuring out how to pay for a trip to cool off in either of those two swimming pools in the Med City this year, the only question remaining is: When will the pools open for the season?
According to this KTTC-TV story, when asked that very question, Rochester Parks and Recreation Supervisor Ben Boldt said that will happen, "After staff members are hired and repairs at the pools are complete," the story noted.
And after checking the Parks and Rec Department page on the city of Rochester's website, it says that the Soldier's Field Pool is scheduled to open for the season on Saturday, June 5th, with the Silver Lake Pool scheduled to open two days later on Monday, June 7th.
So, grab your swimsuit, towel and sunscreen and get ready to yell, "Cannonball!" Or, if you'd rather swim in your OWN pool-- inside-- then keep scrolling to check out this wild house here in Minnesota that has its own secret indoor pool!
Listen to Curt St. John mornings from 6 to 10 on Quick Country 96.5
and afternoons from 2 to 6 on 103.9 The Doc
LOOK: Southern Minnesota Home For Sale Has Secret Pool Hidden Behind a Bookshelf
More From Quick Country 96.5