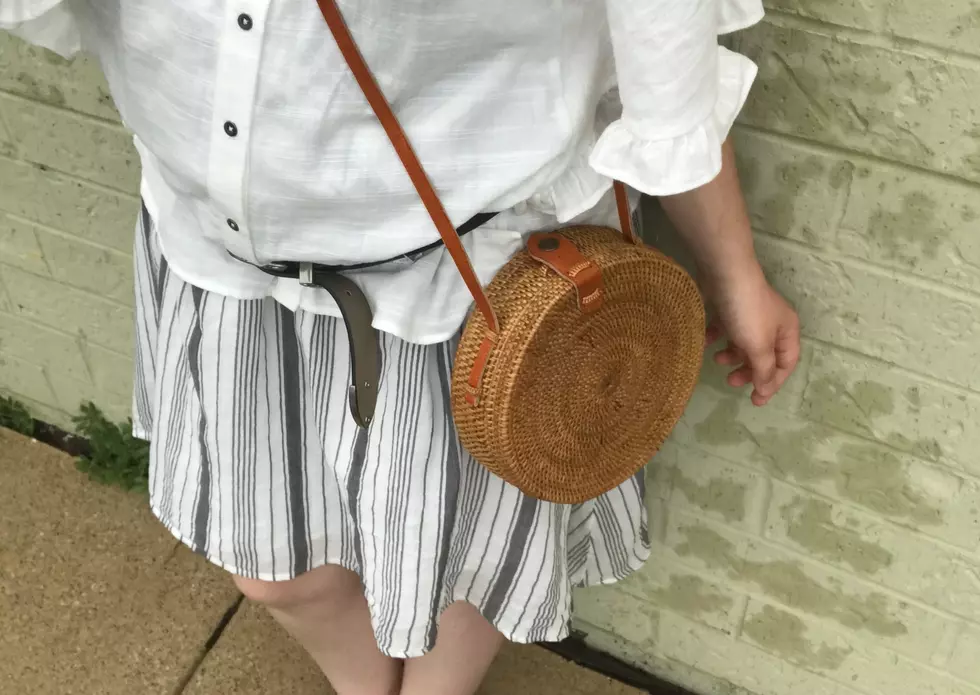 Why Does Summer's 'Cutest Handbag' Smell So Bad!?
TSM Rochester: Val Kleinhans
If you've ever shopped for anything online, you'll understand that sometimes you're disappointed when you receive the purchase, right?
I'll admit that last week I got sucked into Instagram and started following a bunch of style and fashion blogs. A LOT of those ladies had this handbag, and I fell in love with it because it's simple, and not too clunky.
I bought it. I LOVED how it looked. Then, I got a whiff of something weird... it was like it'd been placed on a grill and smoked. Sure enough, I was right. That's literally what happened when this bag was made.
I was surprised that my bag included a separate tag on it explaining that it was made in Bali and "especially smoked" to give off a tropical vibe. I thought, "well, that explains the weird smell." I've seriously inhaled it one hundred times since it's been in my possession and I can't decide whether I like the smell or not.
Whatever, it's about how the bag looks, right?
More From Quick Country 96.5