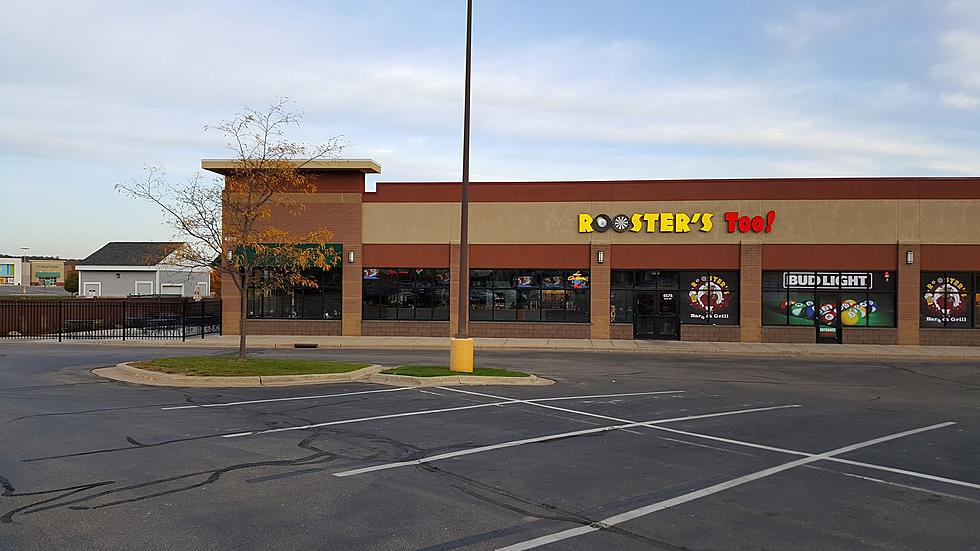 5 Rochester Bars Where Day Drinking Turns Into Night Drinking
Rooster's Too - Another Barn & Grill FB Page
Most of us say, "any bar with a patio"... but some have their personal preference. Do you have a favorite bar that easily allows you to go from day drinking to night drinking?
I'll start the list. For me, every time I end up at Rooster's (either location), I can easily spend hours playing pool and throwing back some beers. I've had many Saturday afternoons that turned into Saturday nights there.
Here are some spots that most of Rochester ends up day AND night drinking at.
Brother's Bar & Grill FB Page

Brother's Bar & Grill FB Page

1

With a full breakfast and dinner menu, it's very easy to spend quality time at Brother's. I'm sure a lot of us end up at the VFW across the street too!

2

In the heart of NW/NE Rochester shopping, you have Whistle Binkies. It's not only a major hotspot when the Polar Plunge happens, but it's got sports on to keep you occupied all day and night.

3

You can spend a lot of time at Kathy's too! In addition to great music, a listener likes it because, "Happy hour 2-4-1's every day from 2-7pm! Roof top is great in the summer too!"

4

There are some tasty food options here, and I think that's the biggest draw to The Freight Yard. It's right near downtown Rochester, not far from McDonald's on Broadway either.... so there's that.

5

Open SUPER late with tons of great live entertainment every weekend, nothing in Rochester compares to binging at North Star.

Oh, and Taco Bell is accross the street.
More From Quick Country 96.5