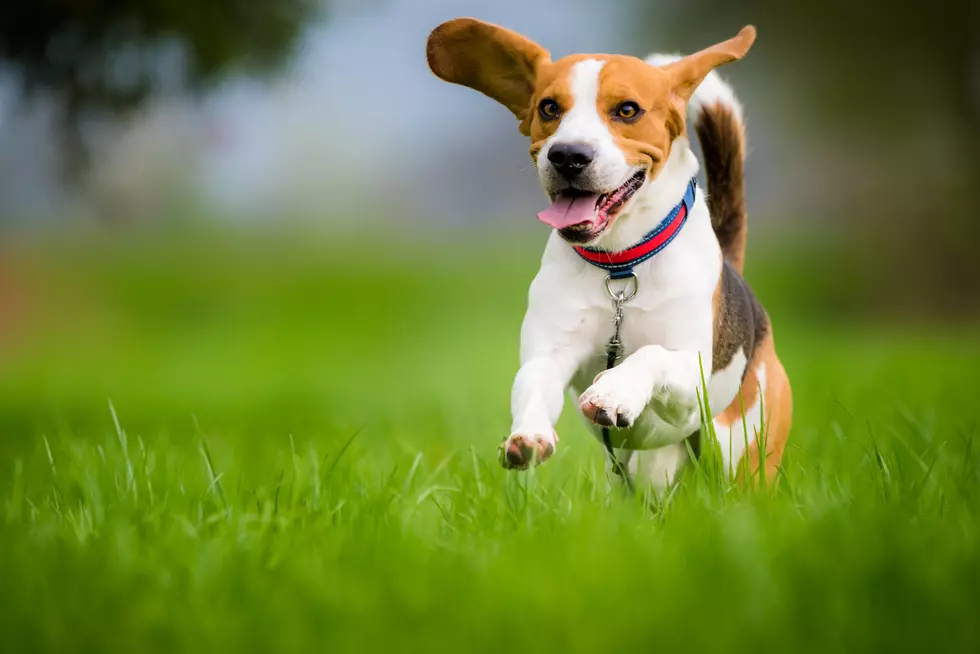 How to Rent Someone's Yard in Rochester for Your Dog
Thinkstock
Dogs need lots of exercises, some more than others. They need play time, plenty of walks, and ideally a place to run around off-leash. But sometimes the latter just isn't possible. That's why there's a way you can rent out someone's yard in Rochester, MN and around SE Minnesota for your dog(s) to run around.
There can be many reasons why you may not have a place for your dog to burn off energy off-leash. You might live in an apartment or you may not have a fence at your house (like me). There are public dog parks but those can be scary. There may be irresponsible dog owners, aggressive dogs, and dogs that aren't up to date on their vaccines. Or maybe your dog doesn't like other dogs so you aren't able to go to a public dog park.
That's where this site called SniffSpot comes in. I hadn't heard about this but it's such a good idea! I'm hoping that my husband and I will get a dog within the next year, and since we don't have a fence at our rental, being able to rent out someone else's fenced-in yard maybe once a week or something would be great.
As of right now, there are 5 spots in Rochester, one in Pine Island, and one in Kasson. The price ranges from $3 per dog per hour to $10 per dog per hour. The price can vary based on what's available (like a dish of water, a doggy splash pad, stuff like that) and also how big the yard is.
I love that this is an option now! And if you have a yard that you want to rent out you can add your yard to the site.
RANKED: Here Are the 63 Smartest Dog Breeds
Does your loyal pup's breed make the list? Read on to see if you'll be bragging to the neighbors about your dog's intellectual prowess the next time you take your fur baby out for a walk. Don't worry: Even if your dog's breed doesn't land on the list, that doesn't mean he's not a good boy--some traits simply can't be measured.
More From Quick Country 96.5