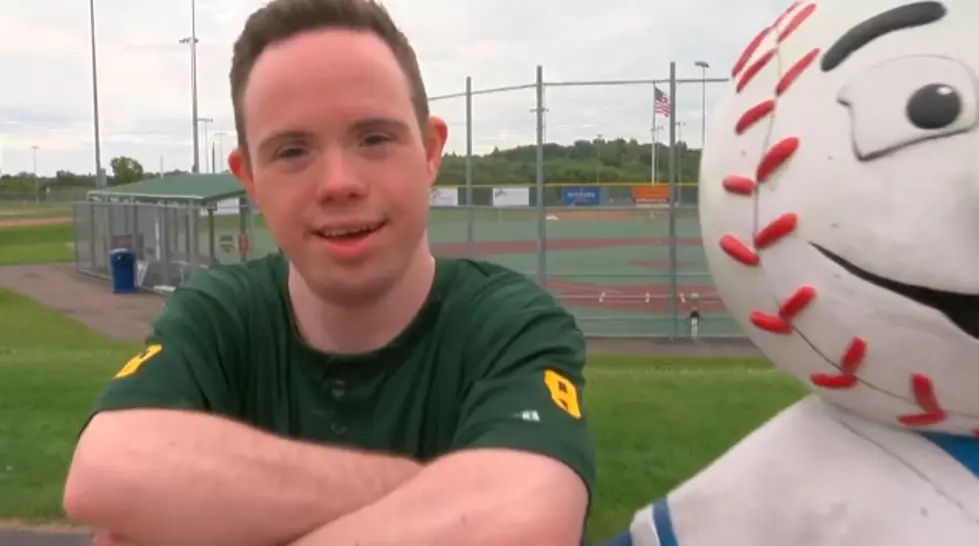 Lakeville Man Representing Minnesota at the Miracle League All-Star Game
Jordan King (WCCO)
Sports have been a huge part of my life. I would not be the person I am today if I didn't get the opportunity to play sports through college. They keep you active, help build friendships that lead to memories and they build character.
Jordan King is a 24-year-old man with down syndrome from Lakeville, Minnesota. WCCO said he is a member of the South Metro Miracle League. This is a baseball league that gives youngsters the opportunity to play the sport they love even though they face challenges most of us don't deal with on a daily basis. Jordan is a position player that loves to play pitcher and catcher. Baseball is his life, which makes this an exciting opportunity for him.
Jordan and his Coach Jill will be heading down to Iowa for the Miracle League All-Star Game. The article says that around 100 players will be there representing 23 states and Cancun. These athletes were selected by Miracle League to represent their region because of their character and what they bring to the game.
Jill said that Jordan is very enthusiastic and happy which made the decision to pick easier. You can see that in the video above. It really warms my heart to see programs like this thriving. If I've learned anything from working with special needs kiddos, you don't teach them things about life, they teach you! Good Luck Jordan! We are all cheering for you!
Chill with Paisley Dunn Weekdays from 3pm-7pm on Quick Country 96.5
Wake Up with Paisley Dunn on Kat Kountry 105 Weekdays from 6am-10am
More From Quick Country 96.5