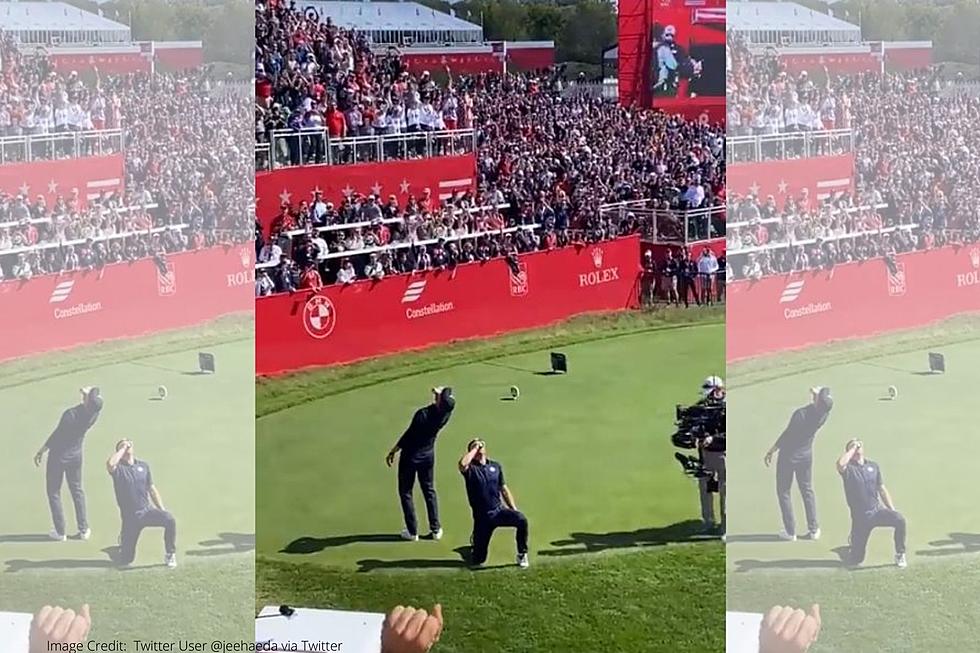 Two PGA Pro's Decide To Embrace Wisconsin, Both Chug A Beer On Tee Box
Image Credit: @jeehaeda
via Twitter
The Ryder Cup is always an exciting event for people to watch either on TV or in person, and this year's Ryder Cup taking place to our East in Kohler Wisconsin is no different. Two PGA professional golfers even decided to embrace their inner 'Sconnie as they each received and chugged a beer on the tee box, much to the delight of the crowd.
A Tweet from Twitter User and former LPGA player Jeehae Lee shows the pairing of Justin Thomas and Daniel Berger have a beer tossed their way on what appears to be the tee box for the first hole. Thomas doubles over initially with delight, he then picks up the beer, dusts it off, and looks to Berger.
After they finished off their beverages the crowd begins to chant USA! USA! USA! The US contingent of golfers has given the crowd plenty to cheer about up to that point as they led their European rivals 9 - 3.
The Ryder Cup takes place every two years alternating locations between Europe and the US. The winner is the team who wins more than 14 of the 28 matches that are played. In case of a tie, 14 matches apiece, the team that was the last one to have one the previous Ryder Cup retains the trophy.
You Can Own this Peaceful Private Island in Minnesota for Just $600,000
For less than a million dollars you can buy your own private island and a home to go along with it. It's located in northern Minnesota on Wasson Lake and is for sale for $600,000.
Private 1960 Hilltop Rochester Minnesota Home Has Hidden Pool
Designed by Ellerbe and Company in 1959, this home isn't "a step back in time", but it is a step into the image you have about 1950's/60's homes from TV shows and movies.
Plus, its super private, just up the hill from Bamber Valley Elementary. Most of the homes in that area are a marvel to see (take a walk up there sometimes, I think you'd really like it. Lots of trees and homes set way back).
Enjoy this home at 2410 Hillside Lane SW in Rochester. It could be yours for just under $900,000.
More From Quick Country 96.5