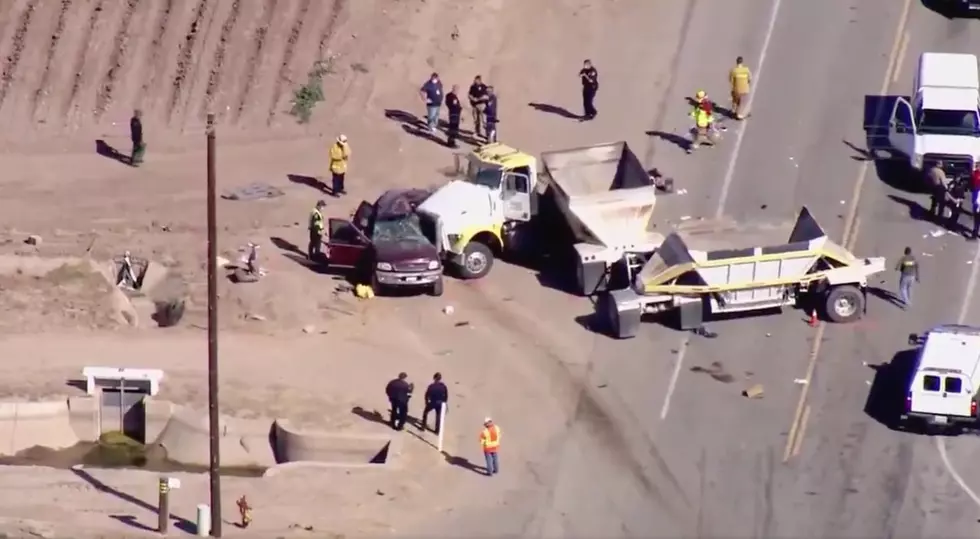 What Should You Do After You Witness A Car Crash In Minnesota?
Twitter, @FOXLA
Yesterday afternoon as I was leaving the station, ready to head home for the day, I witnessed a minivan hit a pickup truck on a fairly busy road in Faribault. Had the pickup truck not been there I might have been the one hit by the other vehicle. Unsure as to what I was to do, as there didn't appear to be any injuries that could be seen, I pulled onto a road where the minivan pulled over and I parked my car. I knew what to do if I were involved in a crash, but I wasn't sure what to do after witnessing the crash. Do I stay and wait for the police, do I need to communicate with both drivers, should I go home/am I allowed to leave?
This morning I emailed Faribault Poice Chief Andy Bohlen about what drivers should do if they are witness to a car crash, and here is what he offered up.
If the driver was involved in a personal injury crash and also a witness, they are obligated under the law to stay and report injuries. While it is the decent thing to do, a non-involved witness is not required to stay at the scene. It is always appreciated by law enforcement when an impartial witness can give an account of what was observed to the police. Sometimes that is the difference between he said/he said and can point police in a direction for possible charges and fault.
Ultimately I called my wife to ask if she knew what I should do and we came up with the solution to call non-emergency and state there was an accident that happened and to ask what I should do. Non-emergency transferred me over to the Faribault Police Department's Dispatch center and I told the person on the other line about the crash, and that I'd witnessed it but didn't know what I was obligated to do. It turns out in Minnesota if you weren't involved in the crash itself you can just leave, but often times sticking around and sharing your information with both drivers and or the responding police officers as it can help if there is an argument over fault or conflicting stories.
As far as the crash I saw, it seemed like the driver of the minivan thought the intersection was a 4-way stop/controlled intersection and not a 2-way stop, resulting in the minivan driver driving into the pickup who had the right-away.
You can get more information about what to do in the event you witness or are involved in a car crash here. 
HAVE YOU SEEN ME? 28 Kids Missing From Minnesota
As of April 7, 2021, there are 28 children missing from across Minnesota and have still not been found, according to the
National Center for Missing and Exploited Children
. If you have seen any of them, or have any information on their whereabouts, please don't hesitate to call 911 or you can call the National Center at 1-800-843-5678 (1-800-THE-LOST).
More From Quick Country 96.5