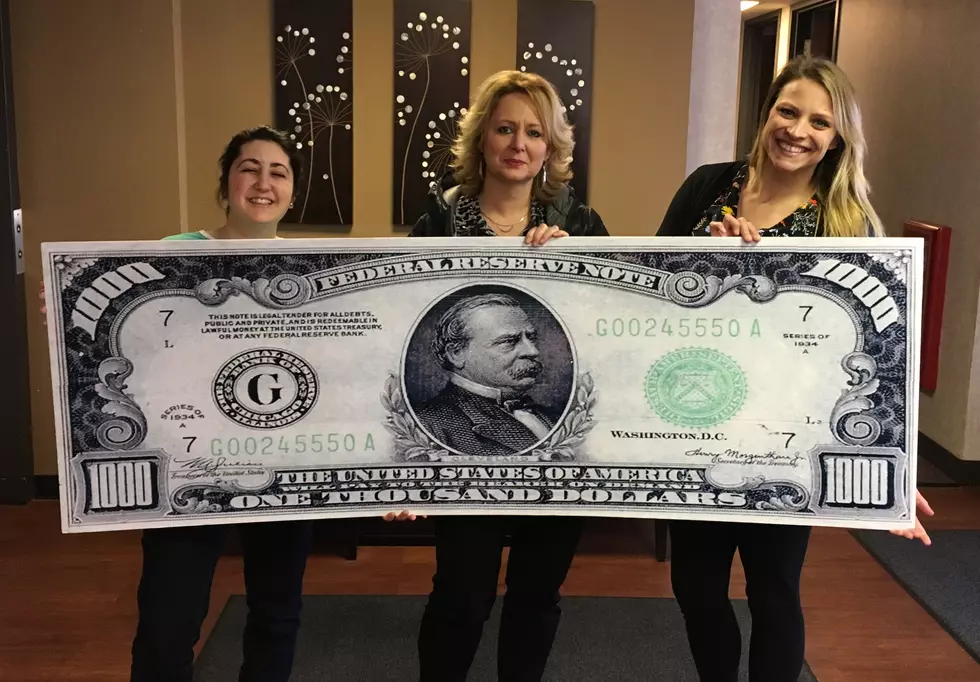 What Winning $1,000 In Rochester Looks Like!
TSM Rochester
We at Quick Country 96.5 would like to extend a huge congratulations to Melissa Goetsch of Rochester!
Samm and Val were thrilled to meet a 1K Power Play winner, Melissa, today! She stopped in to claim her $1,000 prize.
Melissa told us that she was going to use the money to pay some bills. What would you use the money for?
Still don't know how the 1K Power Play works? It's simple! Really! We made this so easy for you to enter. Check out a few reminders below:
Every weekday, your day starts at 7:20AM with Curt St. John and your "Artist Of The Day."
That's the artist you need to listen for! When you hear said artist back-to-back, THAT'S your cue to pay even closer attention!!!
You'll get a code word after those songs play.
Enter it at www.quickcountry.com for a chance to win $1,000!
Good luck! And, a big congratulations to Melissa! You could be next, Quick Country!
More From Quick Country 96.5